2

#30: Completionist: Thieving Acquired! (And some other stuff)
Posted by
Dax
, 04 April 2012 · 468 views
As the title says, I've finally got #12! Woo! I kept everything I stole from 88(-ish, not sure exactly) to 99, and here it is.
Got Black Ibis Legs on my fifth last run, I want to go finish the set, but it'll probably take me another fifty years. Through my entire 99 journey, I think I got around eight sceptres, although no fancy ones from the Sarcophagus.
But then my pile of stuff turned into cash:
And here are the 99 pictures.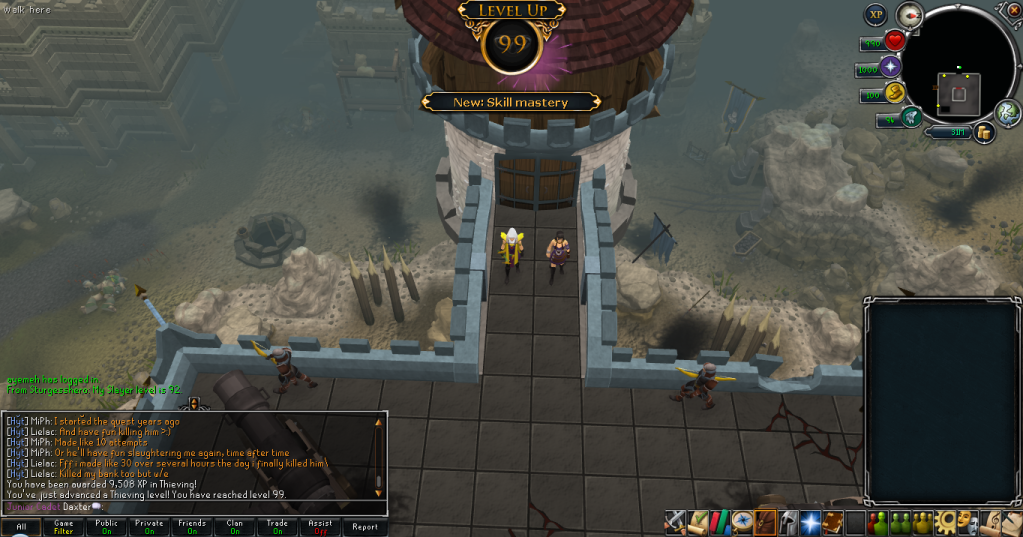 And I got:
Then I went back to the ol' Slayer and got:
And did a clue:
Catch you next time, ~Dax.