1
Divination!
I dislike divination more than agility. But I need it for a quest. so what do ya do?
You suck it up and turn on Modern Family.
So first off, before I really started divination, I took some time off to goof around and kinda sorta boss. Which, turned out to be a good thing.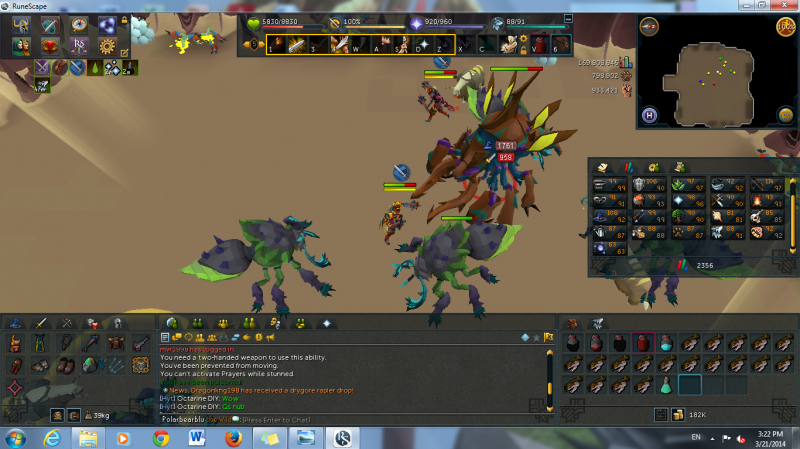 If I was being completely honest, I walked into that kill as my first. They had been going for three kills already. But hey, phree 20m (10m of which I paid back to Jason because of stuff). In between divination I did slayer with my newly won Abyssal Demon mask and man, I tell you, I love these little snots.
And I might have completed a task set, I dunno...

The real progress; however, come in the levels I tried to power through before Fate of the Gods and even after quest release.
With 75 divination done, I decided I should be getting my quest cape back. But I really only had the energy for one quest. Well, why not get One of a Kind out of the way.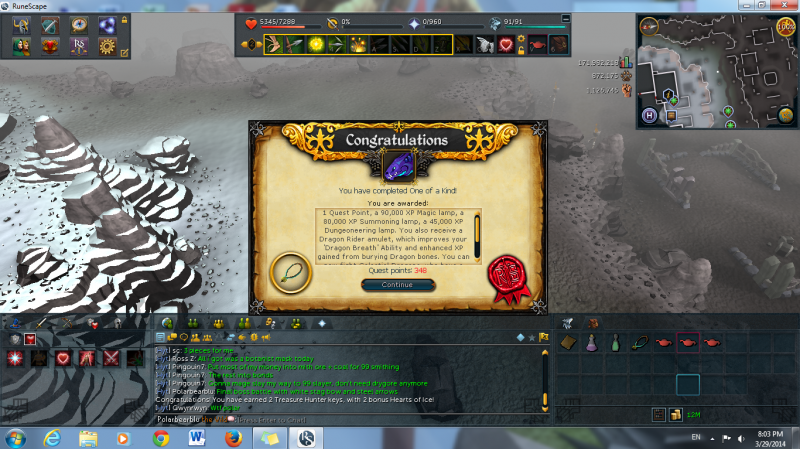 Fun fact, I completed the last three fight sequences in skrimisher with arma coif, the white stag bow, and 40 steel arrows. I am so pro.
All in all, a sorta good week. Tomorrow, I hope to do Fate of the Gods!