#rangeslayto99slayerand2400total
---
It's been a while since I've updated, and I don't even remember all I did. But I remember most so let's get it.
I did Fate of the Gods, but failed to do the newest quest.
I got sorta bored afterwards so decided I'll do slayer until I feel like stopping.
Then I realized it is possible for me to get 99 Slayer and 2400 total at the same time, given my current levels. So I decided I'll try that because while not original, it would be cool to do still. So I'll be range slaying until then, and by time I get 99 slayer I'll have 2 more 99s under my belt (range/hp).
I've been doing pretty good so far. And got some pretty decent drops to add to my loot tab.
I even did a clue and got a pretty sweet fashionscape hat
Speaking of Fashionscape I took advantage of the skiller weekend and did Pyramid Plunder. But not for xp.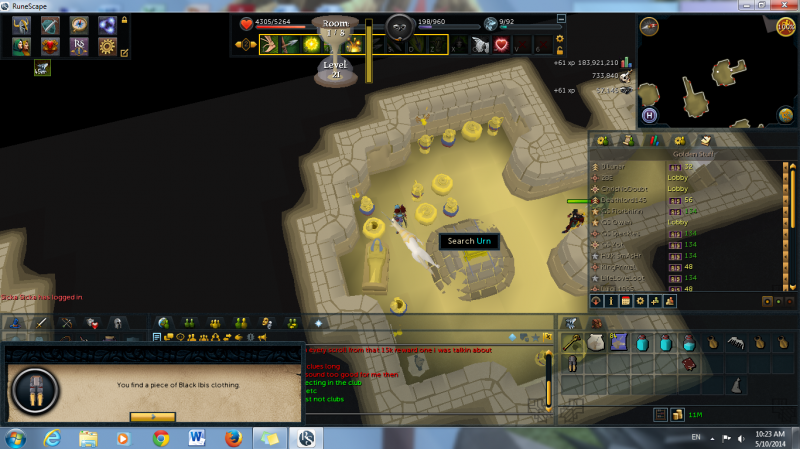 Of course now if I want 99 slayer/2400 total I can't afford to level up in any other skill, having gotten 92 thieving ( I was very close so I couldn't avoid it unless I didn't do pp). But hey, such the price I pay for 3/4 Black Ibis pieces.
Until next time