Nature of this bug:
No matter how many times I change my password via email I can't login to my character. I cant login to the runescape website, rs3 or osrs. This happened after disconnecting from runescape (which I associated with an account hijacker) and being unable to login with the login error being invalid password or username and error continues even after switching computers and making sure my email secure when sending a password change request.
Anyone ever encounter this problem? Another thing was the fact that my username was instantly available which it would not have been if I had gotten banned. No information on this is on their site and they haven't responded to my emails about it either.

My name according to cancel billing by card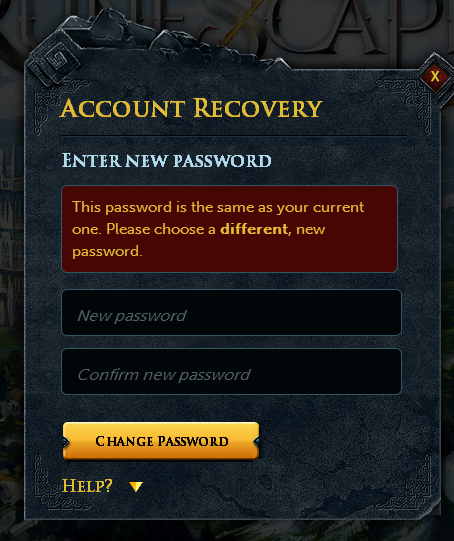 [Oh really? The password thats the same clearly doesn't allow me to login]
Yet if I try that password it will not log me in anywhere on the runescape website. And no the password recovery emails I clicked weren't phishers.
Just putting the word out there that this happened and I have no idea why so you should watch out for it. If anyone else has encountered this I could use some advice. (seem to be not be getting replies from emails/tweets I've sent Jagex)