I just reached 1600 Total Level today.
My Combat level is 96.
I've been playing RS for roughly a year and a half.
I have The Quest Cape =)
This is what i usually wear when I'm out and about.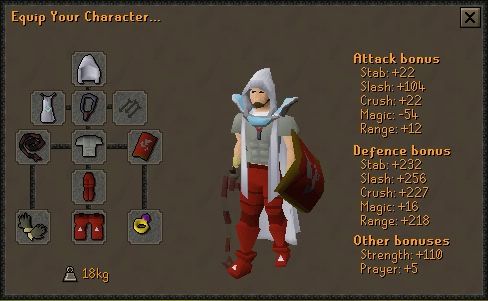 ..and this is a small bit of my bank. There isnt much in it at the moment, mostly skilling stuff, as I sold off a lot of my expensive stuff (Full Ahrims, Full Dharok) to invest in skilling..
Crafting, Herblore, Farming and Construction are expensive!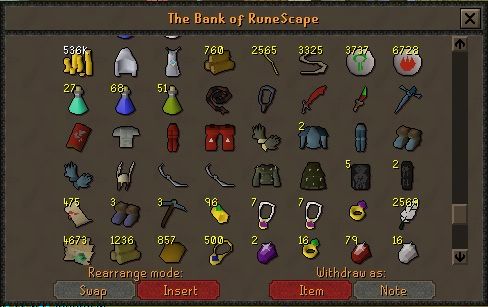 Those crystal bows are Full and 9/10 charges respectively =P
The yews and bow strings are enough to get me to 85 fletch, then I'll alch them with the nats (that i crafted myself =])
So yeh, thats it for now, I'd like to hear what you think =]