So on saturday morning, I finally maxed my account.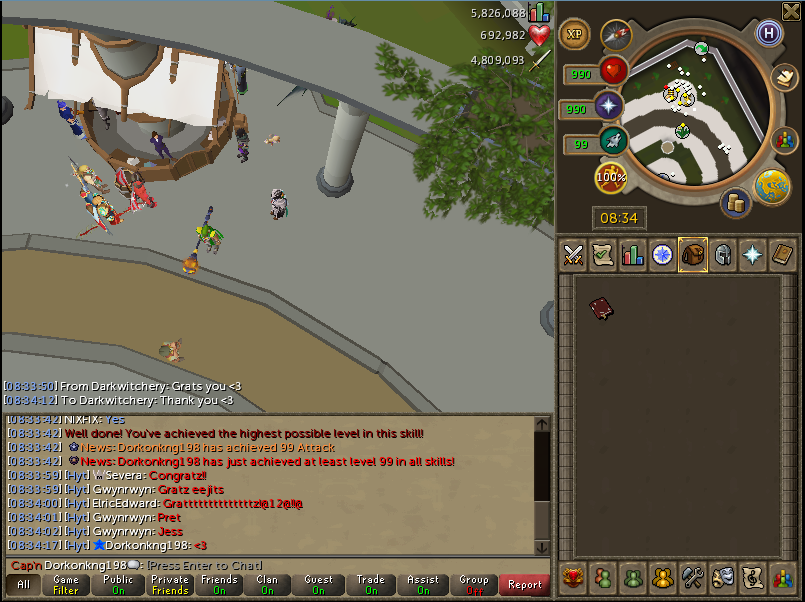 It's been a long time in the making, at least since before Christmas and to finally do it is such a relief for my ability to create actual goals.
If anyone, like the people in the sc chat know, I'm pretty known for making some absolutely bonkers goals but never really get onto doing them because not maxing is getting in the way and distracting me.
But! Now I have maxed, I can get onto making a goal that I have recently thought about that could get me a long way in terms of progression.
I will be logging 250,000 kills at Gladius. It's a gigantic number and I will not be selling a single thing during that time. I will have enough gold for the upkeep of my zaryte bow during all that time, as well as my blood amulet of fury.
To calculate 250,000 kills, I will have on my EXP tracker the HP exp I gained from it which amounts to 169 apiece. If I can divide the exp gained by that number, I can very much track it constantly through my log.
I have a very simplistic set-up. No need for potions or anything of the sort. Spring cleaner is excellent and I have alch runes for what I don't dismantle. Notepaper will keep track key drops only.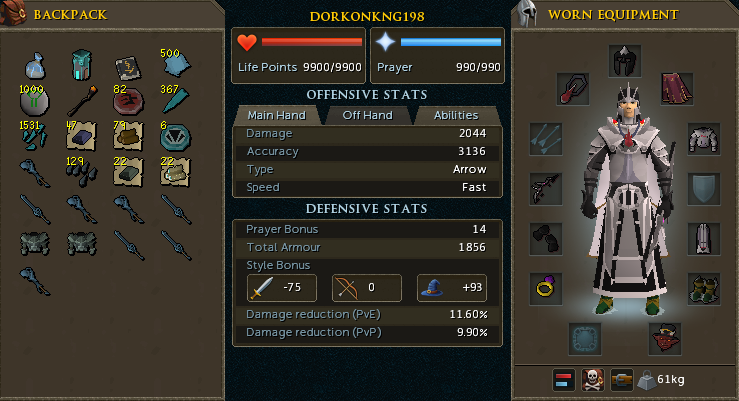 I have only recently tried using Zaryte bow here. It was only 41m and the upkeep on it is far greater than that of say, Ascensions of Noxious Longbow, both of which also have ammo to deal with. With Gladius only have 7500 HP, it does really seem pointless using t90 weapons when Zaryte bow is 100% accurate and a lot cheaper to maintain.
I was going to use the blood necklace shard on the the dungeoneering necklace for Range (Farseer?). I kind of wish I did now, but I'm still happy with Fury. This will ensure me that I will not need to bank because I will not need to restore my HP pretty much at all.
I will log these kills not by daily, but by trip. A trip will end when I have to repair something or can't find any space for alchables anymore.
I'm going to bloody enjoy this.