Welcome to Forum.Tip.It
Register now to gain access to all of our features. Once registered and logged in, you will be able to create topics, post replies to existing threads, give reputation to your fellow members, get your own private messenger, post status updates, manage your profile and so much more. If you already have an account,
login here
- otherwise
create an account
for free today!
Superhero
Superhero
Member Since 09 Feb 2006
Offline
Last Active Apr 10 2011 09:37 PM
About Me
WORK IN PROGRESS
Name:
Se'Bastien
Age:
18
Location:
USA
Occupation:
Student
MSN:
RS.DCM@live.com
Yahoo:
RS.Superhero@yahoo.com
.:Real Life:.
I'm an 18 year old University student living in the United States. I'm the oldest of four brothers, the others being 16, 8, and 8. I study Music and English. My interests are music, tennis, people, animals, and more music. I'm really sarcastic and maybe a bit arrogant (Proud, I'd say), but I'm generally easy to talk to. Overall, I'd like to think that I'm a good person, but that's up for interpretation.
.:Runescape:.
I started Runescape in 2002. After creating (and forgetting the passwords to) many accounts, I eventually ended up with my current main. I played for several years, eventually having the account stolen and Perma-banned in the Spring of '06. I quit Runescape for a while and eventually started working on one of my old Pure-F2P accounts, Firelotus. I got lucky and received 750k from a drop party and invested it into various skills before eventually quitting again.
After moving on from Runescape, a friend IM'd me about the Offence-System update. Much to my surprise, I was unbanned on June 10, 2009. I've been steadily playing again ever since!
Accounts:
Superhero
My main, and (Runescape) Pride and Joy. He may not have the best gear/stats, but he's mine and we have a long history together.
Goals:
88 Summoning
85 Slayer
99 Agility
99 Thieving
90 Range
90 Mage
70+ All Stats
Decent Gear
Fire Cape
Firelotus
My F2P account that I play on when bored with my P2P main. Love this account.
Goals:
65+ All Stats
1000 Total Level
99 Firemaking
Full Saradomin
Lumbridge Diary
All Quests
.:Clan Affairs:.
Clan Information:
Name: The Moriquendi (MORI)
Led By: Superhero, Elf Ewin
Clan Focus: Community, Player Killing, Warring
Clan Cape: Team-32
Clan Links:
Clan Website
|
Clan Memberlist
|
Tip.It Recruitment Topic
I joined
The Moriquendi
in 2005. I've left/rejoined/retired/unretired a few times, but it's the only clan for me. I've made some great
FRIENDS
here, and I wouldn't take any of it back. Nowadays, I lead Mori with Elf Ewin. We're progressing nicely, and looking to get more active on Tip.It.

.:Wars:.

Mori -vs- Titans Revolution



(more to come)

.:Events:.

Arma Trip



Barrows Trip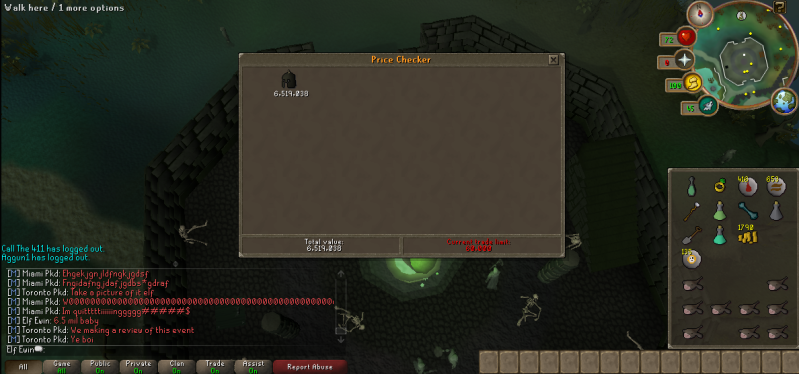 (more to come)
Thanks for reading! Leave a comment below and have a good day!
.:Superhero:.
---
Community Stats
Group

Clan Official

Active Posts

111

Profile Views

5,113

Member Title

Clan Official

Age

28 years old

Birthday

September 12, 1991

Gender

Male

Location

USA

Interests

Music, People, Tennis
RuneScape Information
RuneScape Status

P2P

RuneScape Username

Superhero

Clan Details

Collision