Once again I'm not playing much. It's been two levels the last two months (except for these two days) and since I don't have a credit card of my own, I now owe my sisters boyfriend money for half a years membership.
I realised that yesterday, so I sold my p2p-stuffs, got 70 Summoning and cancelled my membership.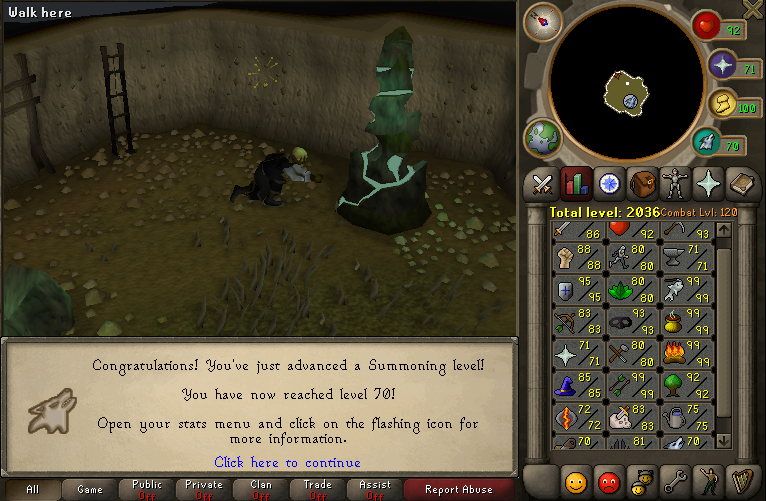 Also note the Combatlevel.
Might see you in the future, ciao for now.