Unicows, Swordchicks & Frogeels; Oh my!
Finally got around to finishing the Ardougne achievement diary today. Probably wont be getting the Elite tasks done for a while yet as that summoning level is going to take ages to reach.
[spoiler=Oh my!]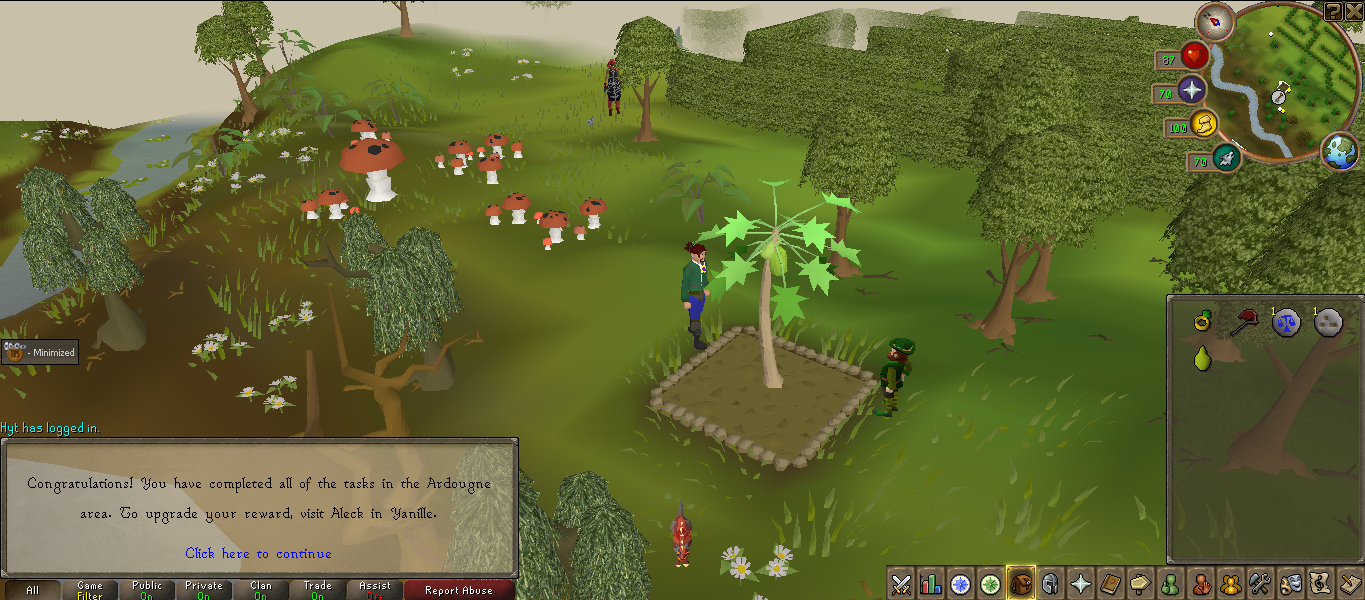 I also just got off for my 5 day term break so I've been playing a lot of fast stealing creation because I'm hoping to go from 70-80 (possibly 85) construction tomorrow. I have around 100 more points to get which should only take me a little over an hour.
But now I'm tired so I'm going to sleep, cutting this dull blog short. (Hooray!) :P