Point-counterpoint: Inferno Adze
The Inferno Adze is an excellent tool for training woodcutting and firemaking
By Ignatius Vulcan, Firemaking Master
I'm here to introduce you to the Inferno Adze, a powerful tool that allows you to train both woodcutting and firemaking simultaneously.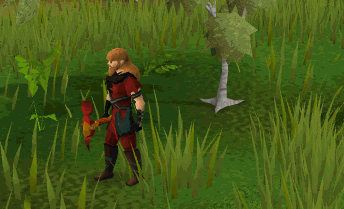 The inferno adze can chop down trees like any normal axe, but because of its magical properties, roughly 30% of the logs you cut will instantly be incinerated, granting you firemaking experience and freeing a space in your inventory to reduce the hassle of banking! Because the inferno adze cuts at the same speed as a dragon hatchet, it's very easy to get fast experience in woodcutting while training your firemaking as well.
Additionally, the inferno adze can double as a pickaxe if, for example, you happen across a shooting star, or feel a sudden random urge to go mining. While it isn't as powerful for mining as a dragon pickaxe, it's a handy feature that's thrown in for free.
Of course, you'll need a high firemaking level in order to earn the right to wield this powerful tool, but I believe it's well worth the effort of training to level 92 and completing the "All Fired Up" minigame. You'll get faster experience, train your firemaking, and save some money on a dragon hatchet.
Only you can prevent forest fires
By Smokey the Bear