While nothing is real life happened, no much in RS went down. Got a regular voyage with 1 ancient bone. So I took it. And...
[hide]
[/hide]
In the words of MJ, who's bad?!
but hey, some of us from HYT Chat found something funny.
[hide]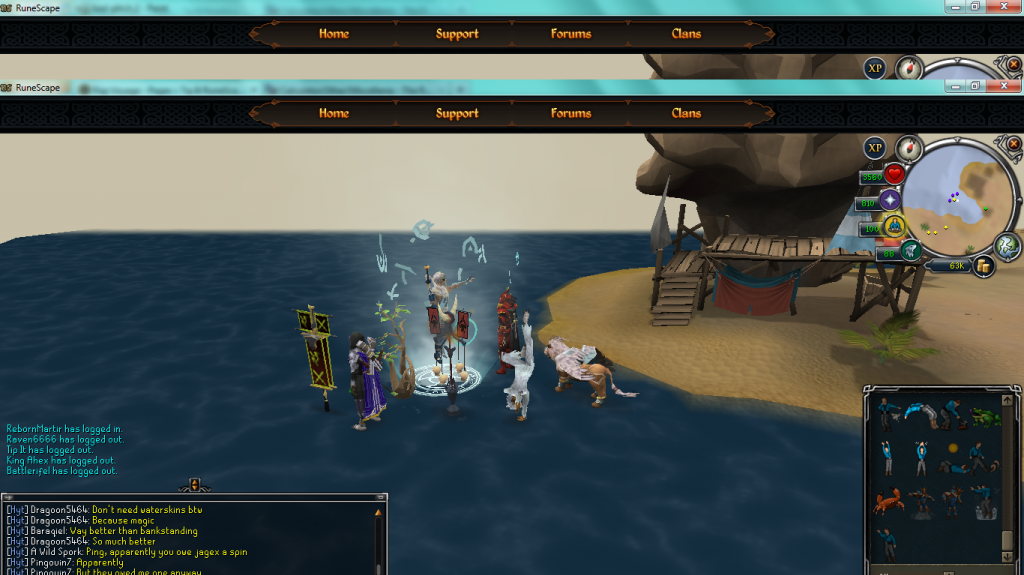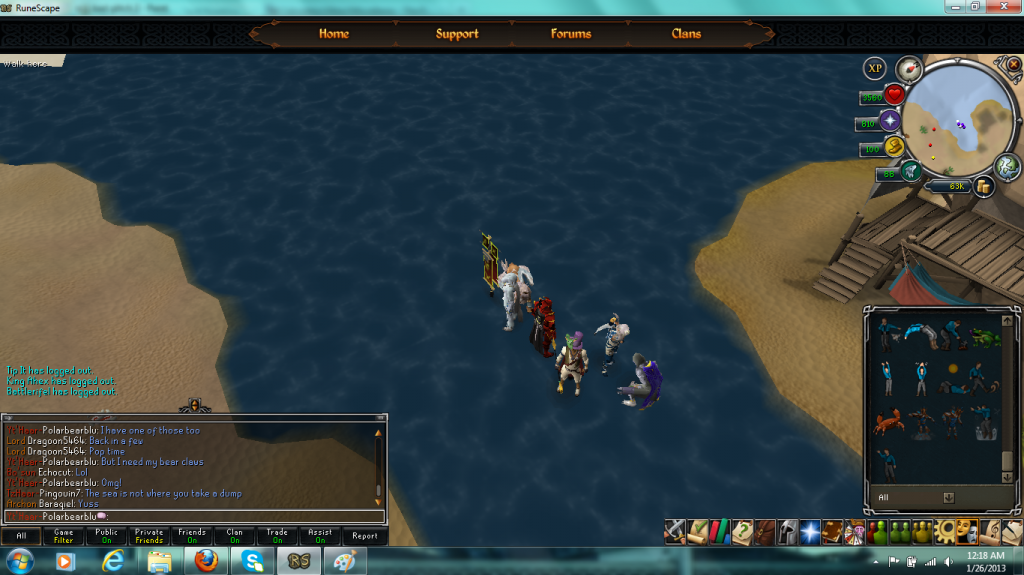 [/hide]
And we didn't suffer desert effects while on water. Eventually a penguin came by. Me and Goon tired to herb it and after a few minutes (and Goon quitting), I finally got it on water.
[hide]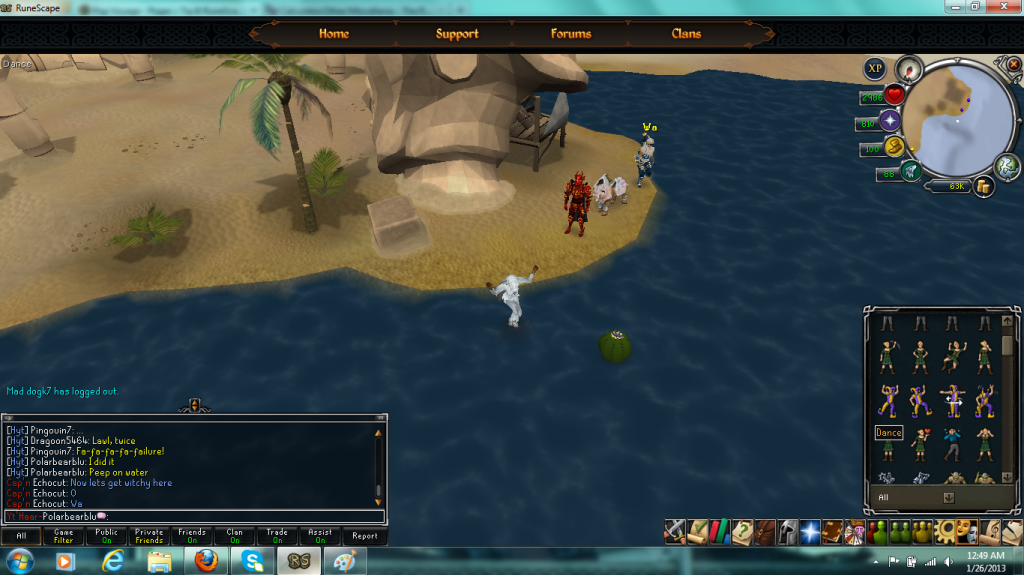 [/hide]
Just enough time to screenie it.
Until next time.