The title is exactly how it sound. I'm a nub cake, a sexy nub cake. And today I got my first chaotic.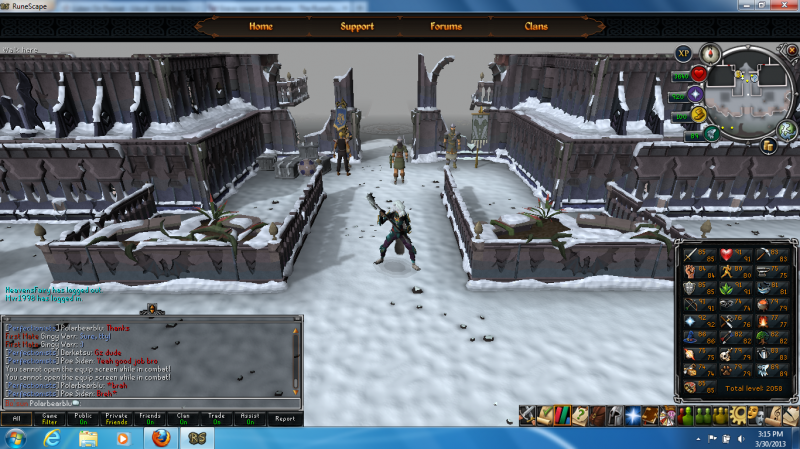 Also, if you can see, that's all my current stats. Warbands give some pretty nice exp, so I'm looking to training herby and smithing that way to avoid a huge amount of cost. But pretty soon I'm looking to have 80 slayer and a new weapon.
I still have 2 more quest to do (that I said I'll do) thou I have plenty more to my cape. Hopefully I'll have Rocking Out and RotM done today.