I completed a few quest this weekend and one of them happened to be RotM and some dwarf quest.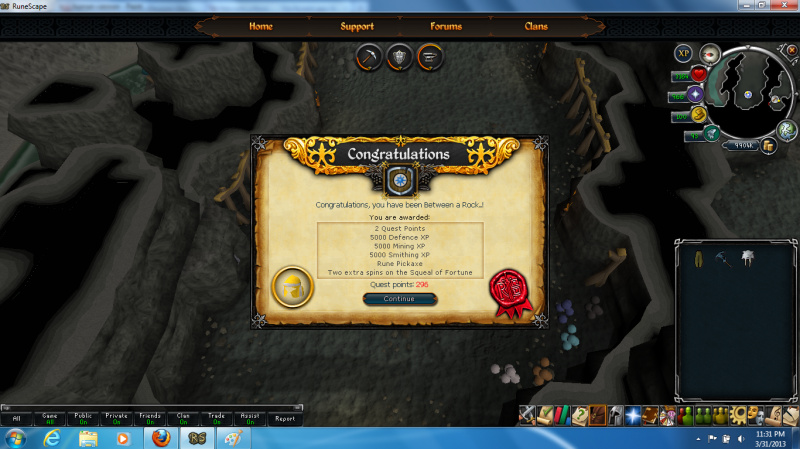 With 299 qp earned, once I get 80 smithing, I can seriously go for my cape. But I've been a bit lazy. Plus, I don't have as much time on RS during the week, so tend to forcus on D&D's and skilling. Speaking of skiiling.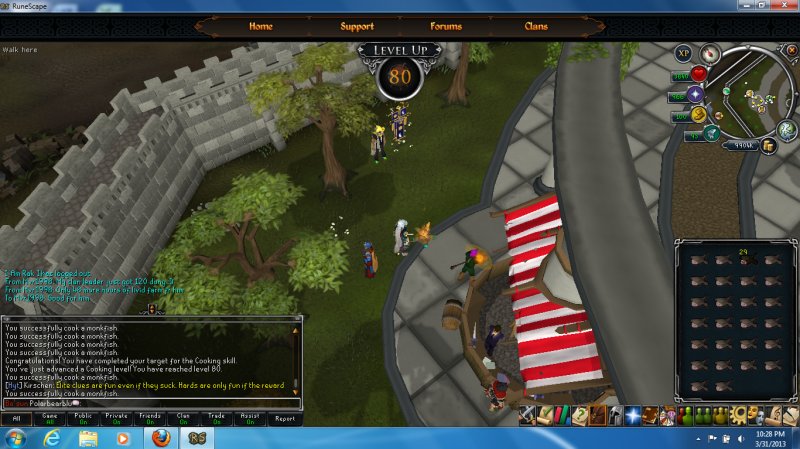 Hunter and smithing should be my next two 80's, then I have to go camp runespan and do warbands for 80 contruction. Then I have to figure out how I will level thieving. Not one of my favorite skills.
1