Ignore the generic "Keep it up!" response Tyler will write on this entry if he does I got some levels! And oh, turns out my computer is deciding to work now! Yay!
For the past 3 days I have been trying to find the will to break 90 fishing but I could not. That is until this morning. 3 fish flingers games and 150k worth of iron focus I get my long awaited fishing level.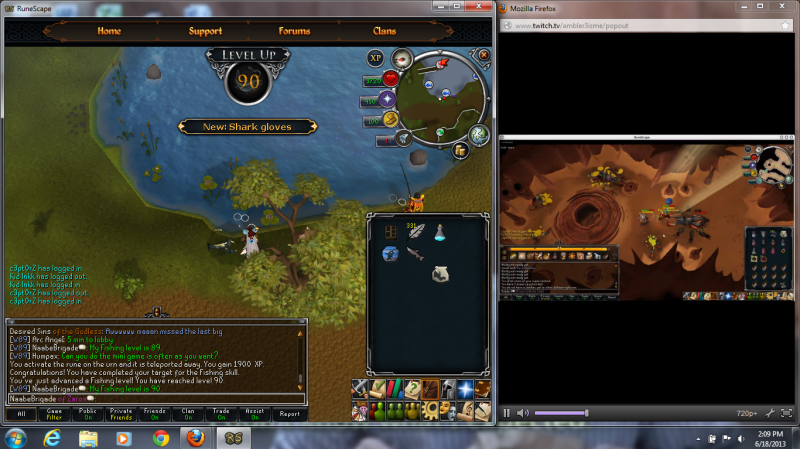 That's not all! I also get 90 fletching!
We are indeed making move. Next stop is 95 mining then a long haul to 90 thieving. Soon, soon shall I have my full Tetsu...
Shout out to Ambler and his terrible awesome live stream of KK and Nex.