So how is everybody's invention doing? Or are you - like me - waiting for the hype to die down a bit before plunging in to this new skill?
Meanwhile, aside from some reallifing, I feel myself being lured into minecraft a bit again. I'm working in creative on a marble&glass castle in the air!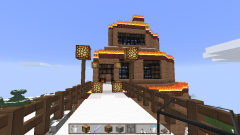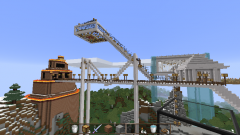 More pics are at my picasa:
https://picasaweb.google.com/111057455050922171206/ScreenshotsMinecraft
and I have a page at my own website where I can dump the downloadlinks for the maps I'm working on and in, so if you want to take a peek yourself, go right ahead! :
http://www.rubenseschone.nl/minecraft.html
Obviously, when I finish that castle the next challenge is to build something like it in survival mode. It'll be a while before I am done with that castle though, as I keep getting ideas while working on it.