Did I make you think I got back to back hilts there too? :roll:
Answer: Armadyl Hilts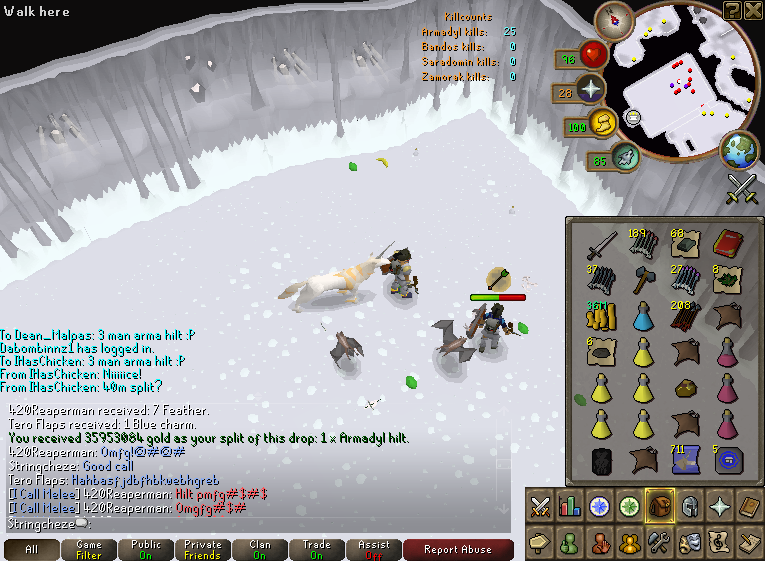 Already spent it all (plus 10m I had in bank) buying herb supplies, gonna get started on 95/96/99 herblore.
Also got quite a few levels:




With 92 summoning to replace my extreme mage pots (RAAAAAAAAGE), I decided to do some bursting.
Experimenting with a new font for my blog.