Hey guys & welcome to my thread. Here is a pic of my stat of my long journey to all 99s.
I have alot of goals but the main one is to max. Short term goals include catching 10k maniacal monkeys & seeing just how many monkey tails I get so I can compare it to chins etc. I'm at 1k so far to no avail.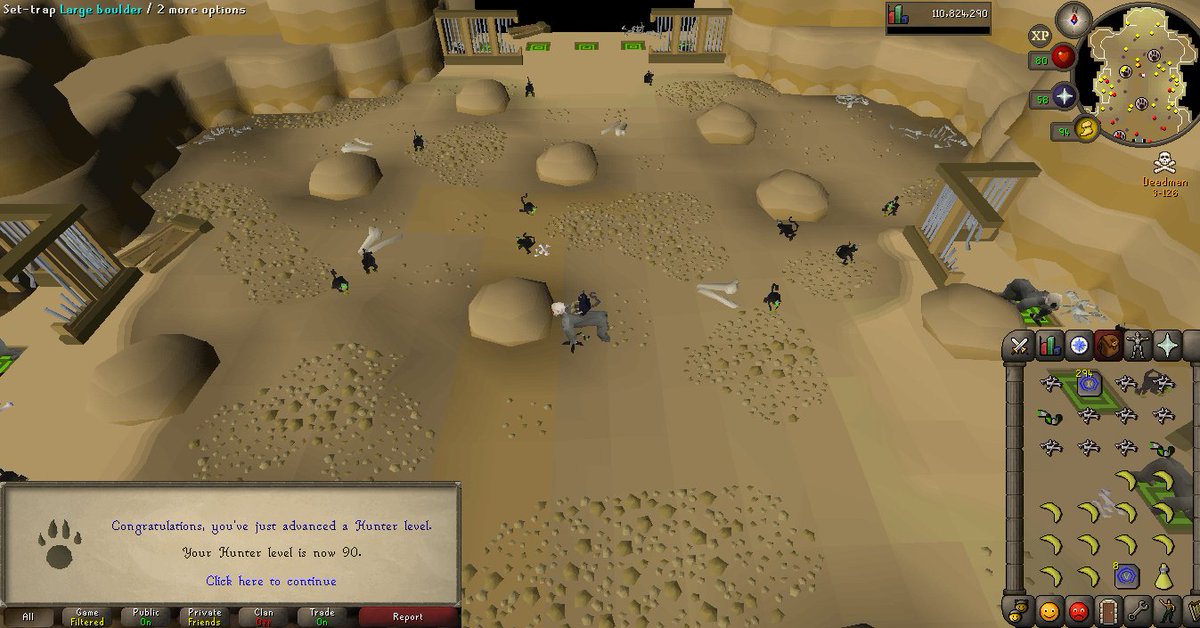 Current amount of 99s: 4/23
Buyables: Prayer & con banked I still need a decent 15-25m for the rest. The monkey tails I get should pay this off.
Background info include maxing once before in 2010-early '11. I recall playing hardcore 12 hours a day. One of my best records was getting like 80-99 slayer in a few weeks to a month.
I quit rs but returned around a year ago(to the old version) and its refreshing seeing all these new updates on the game like kraken was so strange seeing it the first time for me...
If you want you can tune in to my progress & I'll keep you updated. Some post max goals include 200m cook/fletch, but that will be in a few month from now. One thing I'd like to note is I'm playing the DMM version & thus the gains are much faster than I realized.