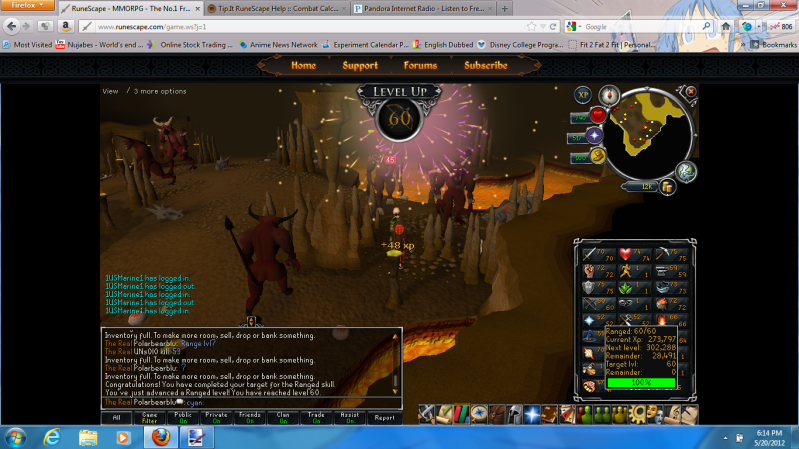 One melee lvl away from Combat lvl 90
Finals are coming up soon as I now have just two more weekends before I grind the entire week of final towards passing my classes. So far I am passing with thou I know I can do better. So while I still attempt to mine 1k coal a day, I won't be surprised if I failed to do so. I have the level I need to make chaos runes when I go members in about 2 weeks, but I will use the AFK time I have to getting 75 runecrafting since at 74 I can get x2 the chaos runes. Sadly, it seems I won't be getting 80 mining soon, nor will I get 80 Defense before going members. I will attempt to avoid leveling combat in members, as I want to try to get some skills the F2P way. However, I realize that is almost impossible unless I stay F2P forever. Oh well.
I'm still thinking about what to do as a member for my short time. For now it will be doing quest, fletching, runecrafting chaos runes, herblore, and farming. I am undecide on minigames, but since my rune armor my not be enough for some quest, I will looking into the Barbarian Assualt minigame for that armor set, at the least. I don't know much about member armors (as the information is overwhelming). I should do some careful research and ask a question on forum when I get a little more free time.