I seriously regret my idea to study Biology over the summer. I am finding it realy hard to do and to be honest, I'm behind. the subject in the first section is so boring and I'm moving throught it slow. I can only catch up if I first two weeks or material in one or add and extra chapter to each week of study. I really don't wanna take this class at school and knowing I can't transfer community college credit over, this is the only way. The next 5 weeks are gonna hurt. But I gotta grind now.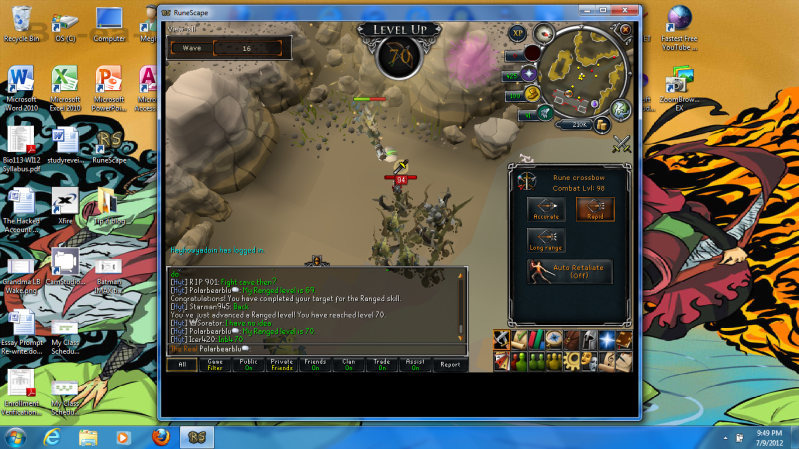 Other than going to the beach and lvl up nothing much has happened. as to my goal I'm all over the place. Still haven't went back to mining, instead I've decided to get 70 prayer and do all the quest/minigames that will get me piety. I had just enough money to buy big bones for 70 prayer, thou I should have saved up for dragon bones. But somehow i'm getting away with doing a mix of both and I have about 900k left over. I suppose I should thank the bones I already had in my bank that I was saving and slayer. In any event, having 70 prayer would make monster hunting a ot easier as I can bless gravetones and with piety, I can increase my hits. A relief considering my terrible stats for monster hunting. I'm currently at 68 prayer, with enough b bones/d bones to get me there. If not I'l have to diy and kill some dragons. Which is fine since I need the cash anyway.
Until next time, happy 'scaping...