1/27/13 Slayer Task 159 Aberrant Spectres

After finishing the Clue Scroll I deiced to go and have some more fun slaying.
So before we get in to more of the slayer task i want to show the skills that i am planing on training on and how they were before i started the task.

So that is out of the way time for the task it self. The task it self was a first time for me. I had never fought these monsters before so the equipment i brought was my thought would be fine for the task.
After killing 40 of them i starting to notice i should of brought a BoB. All the herbs that were dropping o.o I was eating my food more for making room. So i ran back to the bank empty my bag and grabbed my BoB. I had to do one more trip to the bank but the whole task wasn't bad.
So the whole trip i only had to use 1 BoB and about 20 Sharks ( I only used like 10 for healing the rest was getting in the way of space)
But my drops were alot better then my last slayer task.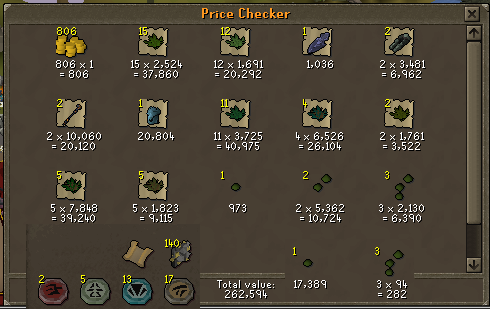 Yup that is a clue scroll. A Hard clue scroll so my next adventure is now set for me to go on. So my next post will be another clue scroll.
Also my skill got some nice training during this task. (I am only going to put the skill that got xp so saves on the snapshots lol)
My attack went up 45,183 xp
My hp lvl up
My herb went up 938 xp ..... :/ i thought that be higher cause i cleaned alot of herbs lol

My slayer went up 7,769 xp.
So till my next adventure Cya