Well, I haven't posted on here in quite awhile. I just got on 2 days ago to check out the "new runescape" and talk to some old friends. One of them asked if I still had my fate cards. I said I did, and he practically demanded I come with him to Nex. I sighed, and figured why not. Nothing to lose right?
First Dart : Super restores and Sara Brews.
Second and third darts: Speak for themselves.
One came right after the other. My friends were freaking out in skype.;P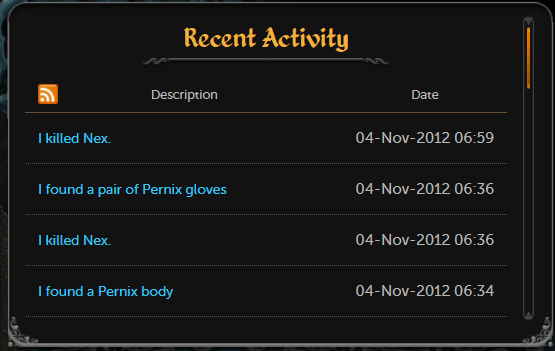 I suppose I'll just have to play for a little longer now...;P
~Red