Nekyia's Ultimate Guide to Bathing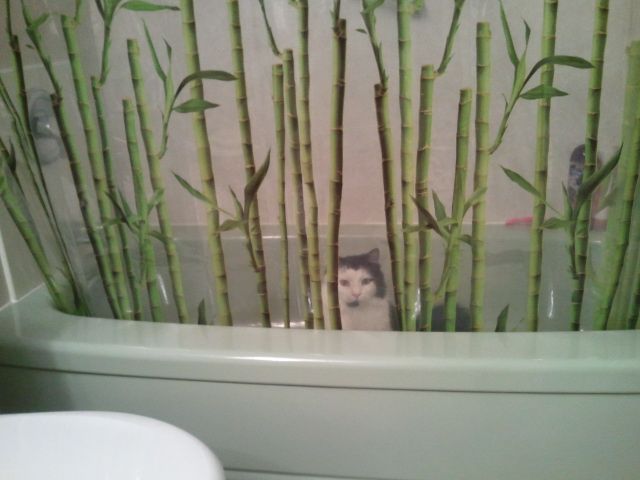 **NOTE** I think I got a little carried away with this. And since I picked up an extra shift of work yesterday I definitely ran out of time today to write up the guide.
I would like to follow 999's rules and submit this before the deadline, so it's not complete! In the end I had to skip most parts of the map and just put in the places with tubs in them since that was the point of the competition.
I'll probably finish this later though, since there are a lot more pictures and I had wanted to write more about some of the stuff.
All in all this was kind of fun, despite being ridiculously time consuming
1. Contents:
Table of Contents




What does it mean to bathe?




Types of Baths




Locations
2. What does it mean to bathe?
Over the course of the past week I have witnessed several "experts" claim that their knowledge of the ritual of bathing is the best there is. They have even gone as far to mislead the general public by posting useless(just kidding...but not really, you guys suck
) guides that are all missing at least one bathtub! I feel that as an aficionado of the act of bathing, I must take it upon myself to bestow upon you all a true guide to bathing so that you may never have to remain unwashed.
The word bath alone has several different meanings, including but not limited to:
The act of soaking or cleansing the body, as in water or stream.
The water used for cleansing the body.
A bathtub.
A bathroom.
A building equipped for bathing.
A resort providing therapeutic baths; a spa.
A large container, used for washing or medically treating the body.
So you see, your bathing needs are not limited to being met only by use of a bathtub as they "experts" have led you to believe. I have dedicated my life to finding ways in which bathing can be accomplished, so that you will never have to be restricted to making your way to a bathtub. You can bathe almost anywhere!
3. Types of Baths
4. Locations
I have separated most of my maps by using the different towns in Gielinor. The rest are just whatever worked conveniently for a screenshot ( It took me ages as it is to look for all this stuff and it kind of exhausted me, so you'll have to bear with me if some of the maps are not the most appealing to the eye or if my organizing how this is laid out kind of jumps around). Also, I'm not going to put descriptions under everything, because there really is only so much you can say about sinks, etc!
I will try to explain each location using this format:
Building: Type of Bath - Location in Building
*Note: When I say second floor I mean the floor above the ground floor.
Ardougne - 3 Bathtubs and 2 Washbasins
Piscatoris - 2 Washbasins
Baxtorian Falls Area - 1 Bathtub
Thanks to all the citizens of Gielinor who put up with me barging into all of their houses and, in many of them, attempting to take baths in their kitchen sinks