Witchy's bank as of 1st January 2012
---
I got hacked in the summer and lost around 500m of things, but thankfully my third-age robes weren't taken :) Here is my bank!
Money, runes and stuff I need daily. I don't pick up any charms anymore.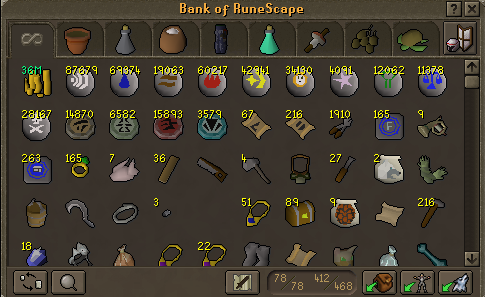 Farm tab! 4 rubbish herb seeds are at the top and then the lower ones are in order of level.
Herb tab. I think this is the best one that i've grown from scratch :) Those potions are unfinished belladonna ones.
Food and cooking!
Equipables and clothes.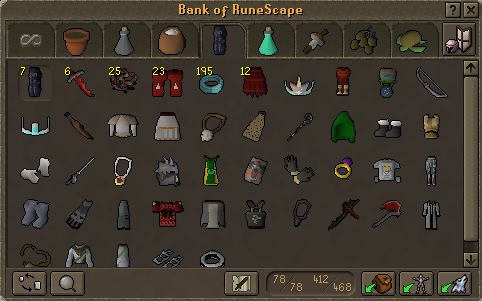 Potions!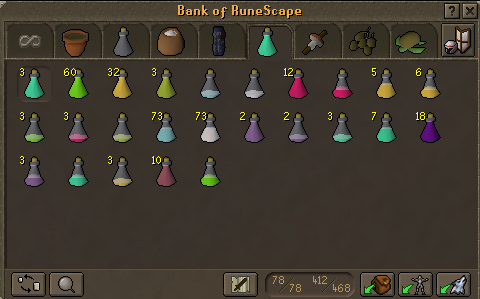 Miscellaneous skills, the bottom line that you can't see is just agility effigies that i'm saving up...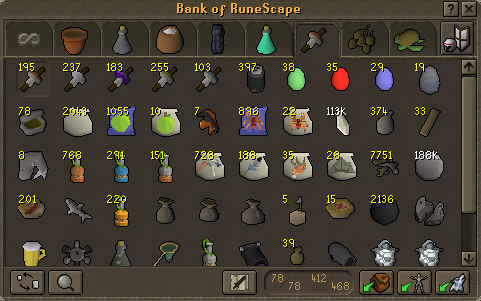 Things to sell...