2h You's Quest Before The Storm
(~(~(~( My Path to a Quest Cape )~)~)~)



CURRENT QUEST POINTS: 211/324


INDEX
The Mission
Current Goals
Starting and Current Stats
Recent Achievements
The Quest Log
About Me
THE MISSION
After recently returning to Runescape after a lengthy break, I am back with a quest of my own: to complete the Runescape quest log. Before quitting, I was a PK'er. I have made several pure accounts throughout my career, Inspired by legends such as I Fr34k1n I, Elvemage, and Mahatma. Now I'm back on my main account to finish what made me fall in love with this game in the first place, questing. This blog will track my progress as I quest, skill up, quest, conquer dungeons, quest, defeat foes, quest, and above all else, do what I love most.
CURRENT GOALS
Nomad's Requiem

75 Magic
70 Prayer
66 Mining
65 Hunter
60 Construction
A Clockwork Syringe

50 Dungeoneering
61 Slayer
62 Construction
65 Summoning
74 Smithing
74 Thieving
76 Defence
Rocking Out

60 Agility
63 Thieving
66 Crafting
69 Smithing
The Great Brain Robbery

Cabin Fever

Rum Deal 10/09/11
[/list][/list][/list]
The Temple at Senntisten


Devious Minds


65 Smithing
50 Fletching
50 Runecrafting

Curse of Arrav


Defender of Varrock


51 Agility
51 Hunter
54 Smithing
59 Mining
What Lies Below

35 Runecrafting

Troll Romance 10/10/11
The Tale of the Muspah 10/10/11
Missing My Mummy
37 Slayer
41 Summoning
61 Agility
64 Ranged
64 Mining
64 Strength
66 Thieving

125 Kudos with the Varrock Museum
The Prisoner of Glouphrie


Roving Elves
The Path of Glouphrie 10/10/11

The Eyes of Glouphrie 10/09/11

64 Thieving
64 Agility
62 Construction
61 Runecrafting
Recipe For Disaster COMPLETED!! 9/21/11
ALL F2P QUESTS COMPLETED!!
STARTING AND CURRENT STATS
Starting Stats:
-----------------
Current Stats: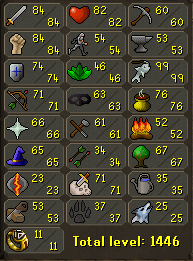 OLD ACHIEVEMENTS (PICTURE ALERT)
RECENT ACHIEVEMENTS
I should have killed the mahjarrat guy #whenihadthechance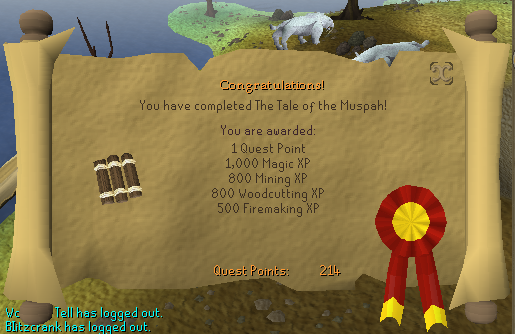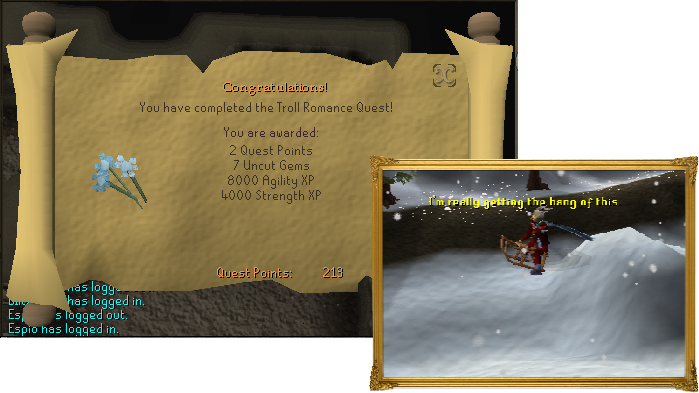 I'm really digging this gnome quest line, it will be a while before I have the stats for the next part though.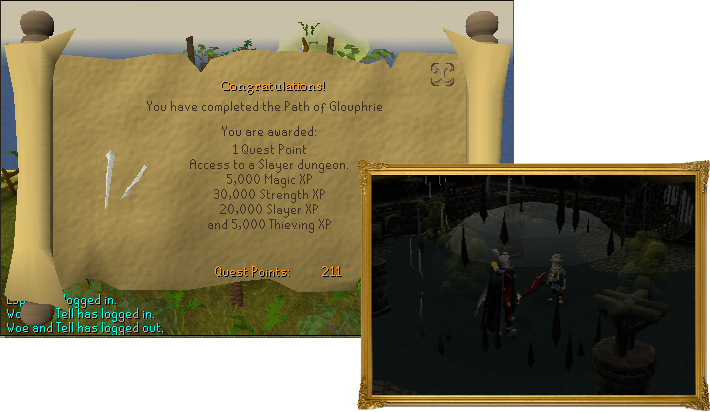 Those puzzles were annoying. #geometry #notfun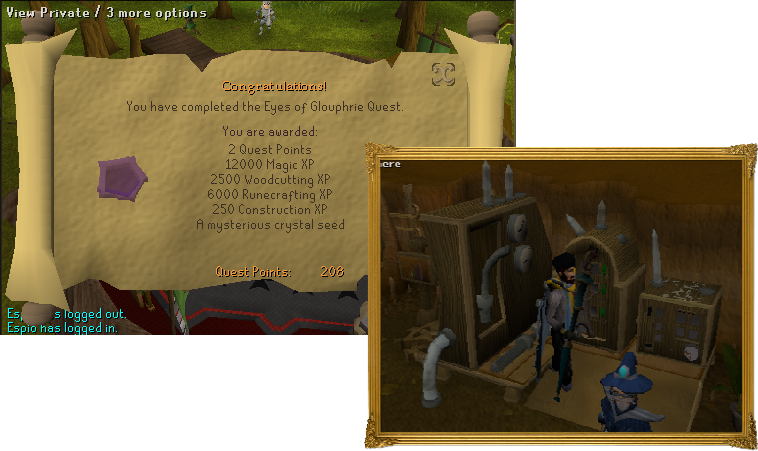 Completed with my good friend Woe and Tell. #Imalegendnow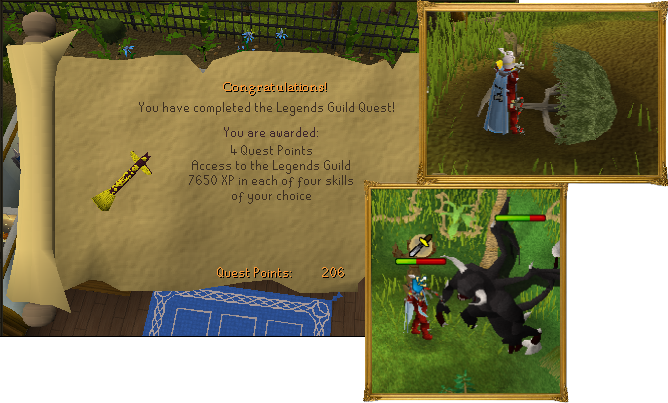 [i]To prep for the barrows event.
[i]Yes, I leveled up twice from the Blood Runs Deep experience rewards! #goodvalue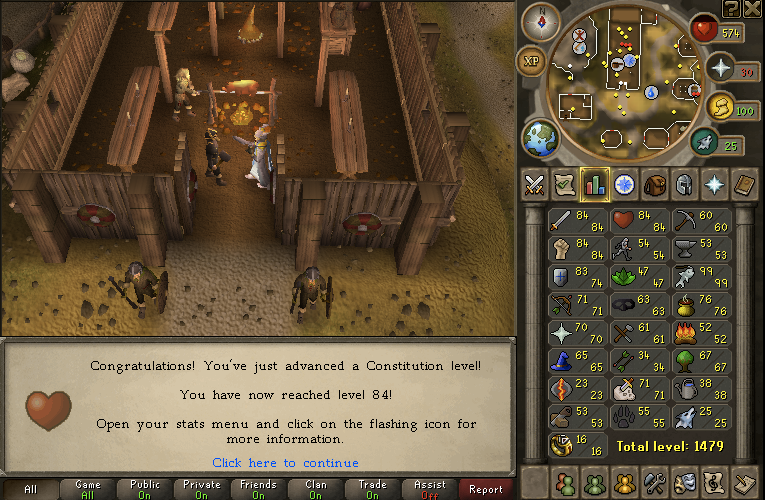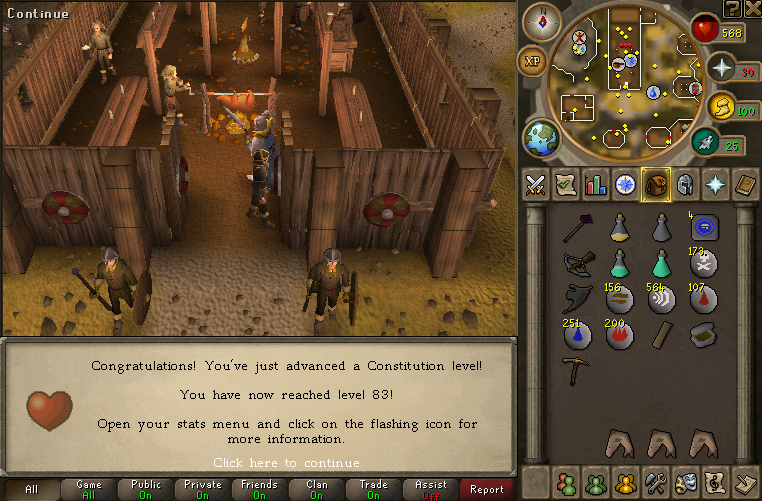 [i]FANTASTIC quest, seriously the most fun I've had playing RS in a while. I have to admit the boss took me a couple tries. In other news... 200 quest points!!
THE QUEST LOG