I blame Lady Shahdie. (70 mining!)
Have been meaning to get this for a while but I can't stand mining. Have been doing Shattered Heart a lot recently so I headed to the granite mine to get the rocks, I got them both within 2k experience. I was 25k off 69 mining so thought why not... anyway, 95k xp after and I got 70 mining. No idea why or how I managed to mine for so long in a row and enjoy it. I'm thinking that Lady Shahdie slipped something into my drink when I wasn't paying attention, that's the only logical explanation I can think of.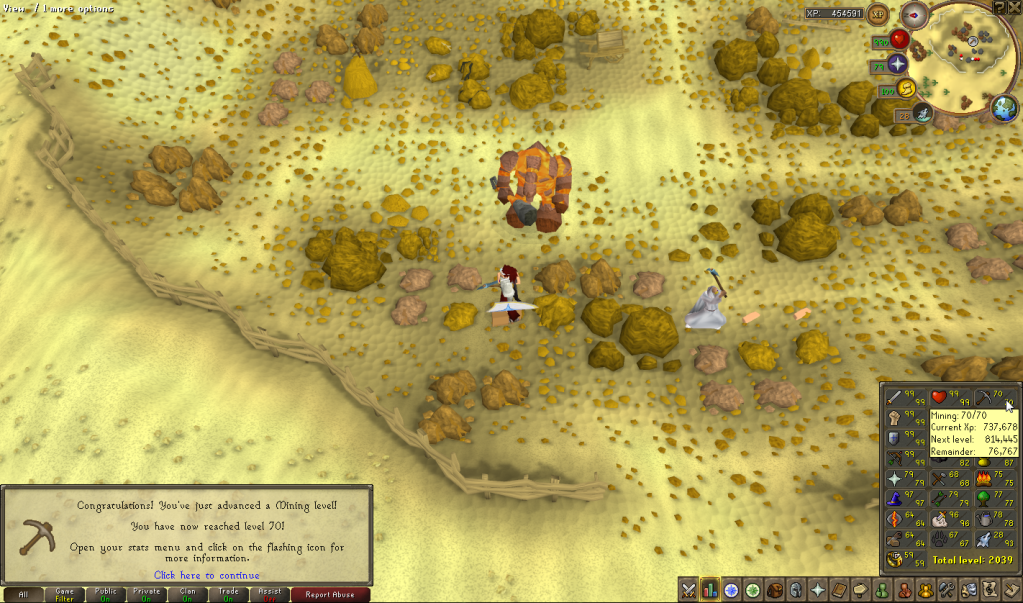 Now I can finally mine Katagon ore :D that's the main reason I wanted it really.