Today I completed a goal I set years ago really. It started when I used to duo the KBD with a friend in the hope of getting a D Med (they were worth about 600k back then), when I decided to give soloing a try when my friend was away. I eventually got a D Med by myself but in the same drop pile was a set of KBD heads. That sparked an idea that I would eventually get the three best slayer trophies for my POH (KQ, KBD, Abyssal) along with the three fishing trophies, despite being only 65 Slayer at the time I think. I got the swordfish and bass before I hit 76 Fishing, but unfortunately that along with my KBD heads and first KQ head were lost when I redid my house a while ago (I also lost most of the pictures). So in essence I had to start the journey twice. The abyssal head gave me the most trouble, took me 42 whip drops and approximately 20k demons to get. Here are some pictures.
KBD Heads #1 (+D Med)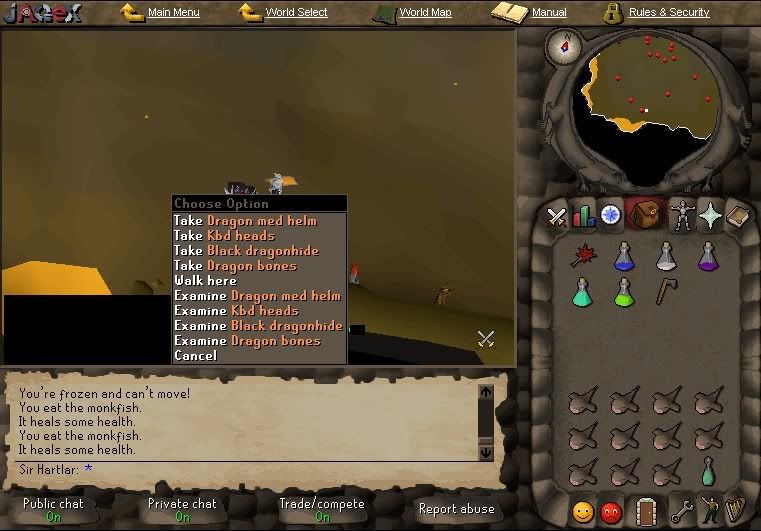 Big Bass #2 (16/07/09)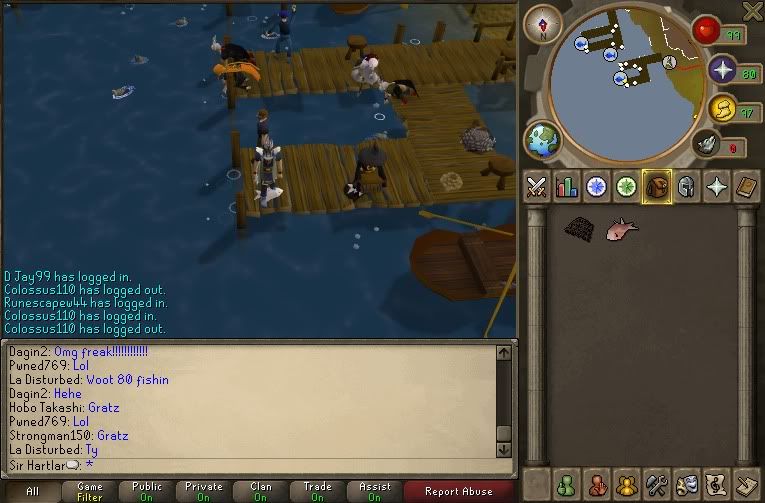 Big Swordfish #2 (19/07/09)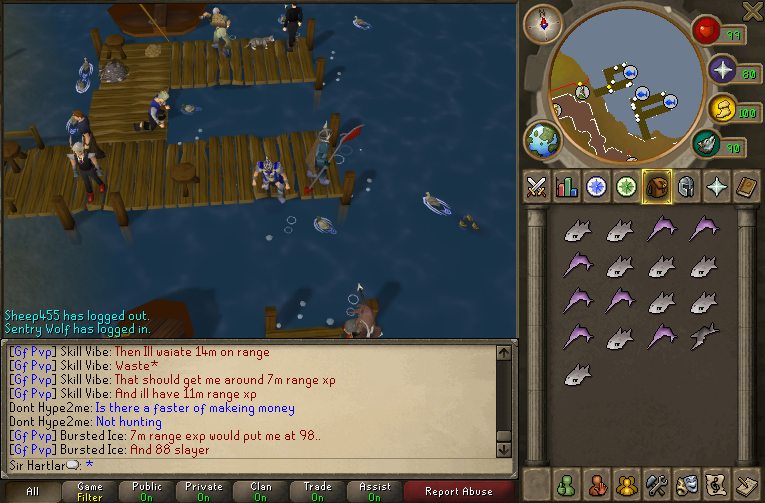 Big Shark (30/07/09)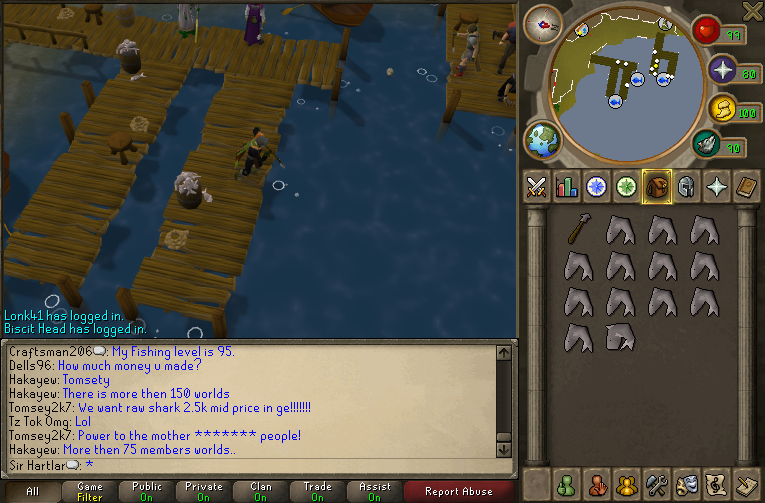 KBD Heads #2 (18/07/09)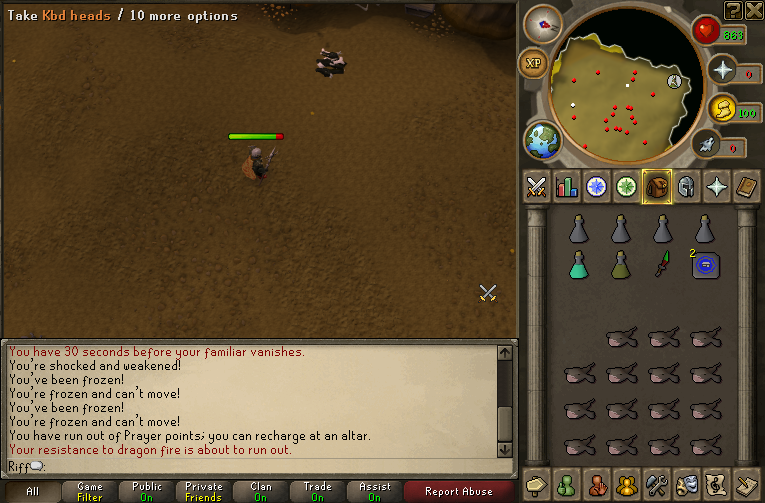 KQ Head #2 (+D2H) (02/09/10)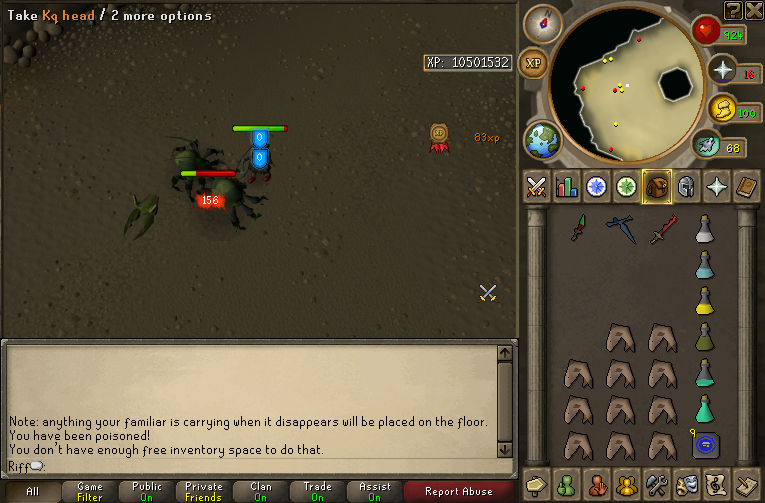 Abyssal Head (12/09/10)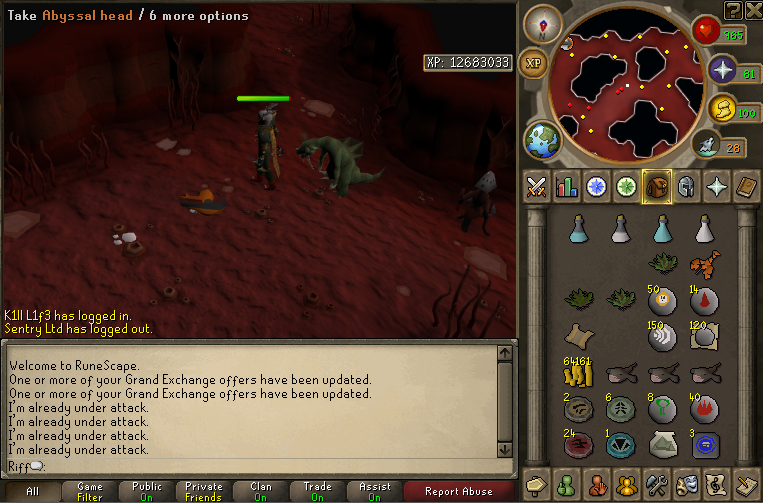 Hope that was at least a slightly interesting read, I'm really pleased I've managed to finish this because it's something I've wanted to complete for ages. My POH is nearly complete, just need to hit 95 Cons and finish up my throne room and dungeon rooms.