Hi there, I'm Alex, 19, currently in my first year of University and living in Melbourne, Australia. I've been Scaping on and off since about May '05. Got serious about it in late '08 and have been accomplishing a fair bit since then. Mainly on Rs I like to PvM, and have since 2008. I used to be quite active on Tip It until the end of 2010 when I went on a seriously extended absence from Scape altogether. Obviously now PvM is a lot different due to the Evolution of Combat, but as a serious fan of PvM back in the day I honestly think that this was a really good update. I will of course miss the OldScape, but I like change so I am taking this in my stride. That's how I've made up most of my cash over the past couple of years, so I'm fairly decent at it now. This blog was originally made for my 99 Summoning progress back in 2009, then evolved into my general PvM blog, and now I guess it becomes my Blog to attaining the Completionist Cape.
~ ~ ~ . ~ ~ ~

Stats

Stats 26th August 2010 (Last time I actively updated blog before restarting)




Current Stats


~ ~ ~ . ~ ~ ~
~ ~ ~ . ~ ~ ~


Completionist Cape

(Achieved October 3rd 2013)
- Achieve level 99 in all skills (Divination & Cooking)
- Achieve level 120 Dungeoneering
- All quests completed
- All tasks completed
- All spells unlocked from Livid Farm
- Bones to Peaches unlocked from Mage Training Arena
- Unlock Tune Bane Ore spell
- Unlock Rapid Renewal Prayer
- All Varrock museum Kudos earned
- Unlock use of The Abyss
- All music tracks unlocked
- Laid the Goblin High Priests to rest
- Completed the Fight Kiln
- Obtain Tarn's Diary
- Returned Clarence the Mage to rest
- Completed the Stronghold of Security
- Completed the Stronghold of Player safety
- Completed all unabridged Fremennik Sagas
- Hunted the Thalassus 10 times
- Killed the Queen Black Dragon for the first Dragonkin Journal
- Claim a reward from Claus the Chef
- Score 1,111 in one session of the Giant Chincompa game
- Complete all of Doric & Boric's tasks
- Complete the Player-owned Ports tutorial
- Unlock the enhanced Yaktwee stick
~ ~ ~ . ~ ~ ~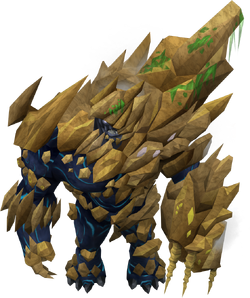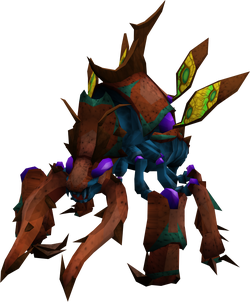 Pvm Drops
So seeing as this is indeed a PVM Blog, I figured it might be sorta wise to have an archive of the drops I get over the course of this blog. Thats the first function this archive will fulfill. The second function will be to chronicle my progress towards a goal which is becoming more and more common; obtain all PVM drops. This is something I've always wanted to do, and after I finish up Comping this will become my primary objective. Its such a great goal in my opinion as it provides a lot of versatility, and you rarely find yourself bored. As part of this goal the bosses I will be including drops from are:
i. Vorago
ii. - Kalphite King
iii. - Nex
iv. - Corporeal Beast
v. - Queen Black Dragon
vi. - Commander Zilyana
vii. - General Graardor
viii. - K'ril Tsutsaroth
ix. - Kree'arra
x. - The Dagannoth Kings
You might notice that there are a few bosses missing on that list, primarily: Chaos Elemental, Kalphite Queen, Glacors & Tormented Demons. The reason I've left off the Elemental and Queen are that I can't really see it being worth my time, and I don't really enjoy them. Glacors, TDs and to a lesser extent, Automatons, I've left off for now because they're each more of a Pseudo-Boss. I'll be spending time at them over the course of this goal I'm sure, but they aren't a part of my primary goal. As far as items that will count for this, I'll stick to the normal 'rules'. That means that only drops that are FFA (splitting or keeping), and Lootshared will count. The only place I'll make the exception is Corp because doing anything other than CS Corp can be a 100m difference. As a side not on the archive side of this; the first time I get the drop to tick it off the 'goal list' that particular drops text in green will be linked to the picture of me receiving the drop. The numbers underneath will serve to show any duplicate drops of that item. This log will span over the main post of my blog and the proceeding one, the 'Big 3' will be on this post, with the rest on the latter.

Red denotes a drop I have yet to received, and bosses I have not yet received any drops from.
Orange denotes a boss I have received some drops from, but not yet all.
Green denotes a drop I have received, and bosses I have received all drops from.
i. Vorago
Ancient Summoning Stone | Seismic Wand | Seismic Singularity



ii. Kalphite King
Drygore Longsword | Drygore Mace | Drygore Rapier | Off-hand Drygore Longsword | Off-hand Drygore Mace | Off-hand Drygore Rapier





iii. Nex
Virtus Mask | Virtus Robe Top | Virtus Robe Bottom | Virtus Gloves | Virtus Boots | Pernix Cowl | Pernix Body | Pernix Chaps | Pernix Gloves | Pernix Boots | Torva Full Helm | Torva Platebody | Torva Platelegs | Torva Gloves | Torva Boots | Zaryte Bow | Virtus Wand | Virtus Book


















Pernix Chaps #1 Pernix Chaps #2
~ ~ ~ . ~ ~ ~