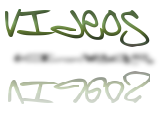 http://www.youtube.com/watch?v=Tdw-OtM3KiY
http://www.youtube.com/watch?v=R3GofFIHcxE




FATALITY VS CLUSTER

This fight began with (What we believe) Was CP vs FOE. Unfortunately it was crashed by EOP. Upon this we decided to go after EOP Mainly in this cluster. This fight slowly began to expand to opposite corners so an exact ending was hard to predict.

Fatality Starting:60+
Eruption Pures:60-65
Final Ownage:60-70
Corrupt Pures:60-65

Fatality Ending:40+
Eruption Pures:0
Final Ownage:??
Corrupt Pures:??




FATALITY VS ZENITH

This fight began with Zenith defending the Sperm Hill. We quickly rushed from the south, the fight was balanced for quite some time until Fatality began upholding the upper hand and pushing onto the north side. Quickly killing off the remaining Zenith, unfortunately the fight was crashed before it could be completely finished.

Fatality Starting:50+
Zenith: 50+

Fatality Ending:35-40+
Zenith:10-15+




FATALITY VS ZENITH

This fight began with Fatality scouting Zenith who were running toward BHB. We quickly intercepted them. The majority of Zenith decided to go into BH instead of fighting, those who were left outside were killed.

Fatality Starting:50
Zenith: 45?

Fatality Ending:50
Zenith:?? In BHB




FATALITY VS FINAL OWNAGE

This fight began with both sides rushing each other at 18 Portals. FOE Gained A starting upperhand with the Number advantage, but the fight eventually pushed Below Stairs. The fighting continued for quite some time while Fatality was gaining numbers, eventually FOE decided to leave the fight (Telling us that MM Was going to crash?). Review the pictures for more details.

Fatality Starting:55
Final Ownage: 50-65+

Fatality Ending:45+
Final Ownage:?? In BHB




FATALITY VS MAYHEM MAKERS

This was one of the most entertaining fights to date. The fight began at Ruins where MM & FOE Both held their sides. Eventually Fatality picked up momentum with the field advantage, but unfortunately the fight was Crashed (TLP Were quickly cleared by the AC).

Fatality Starting:40+
Mayhem Makers:40+

Fatality Ending:30+
Mayhem Makers:??


:Random Pictures:
Killing TLP
Others