TRWF | GMT based PVP clan | www.warhungers.com | #trwf on irc.seersirc.net


NG and TRWF leaders set up a fight for Sunday with the following rules:
- 90 mins PKRI
- All Styles
- Spiders - Gds Rock
- 5 snipers
- No wearing eachother's teamcape
- DG On/Cor Off
Both clans are currently pulling less than normal due to Summer and exams, but the starting options were fairly close.
NG is one of the best man for man clans, so we knew we needed a good performance.
TRWF starting options: 102
NG starting options: 87
The first 5 minutes the fight was fairly even, but us Warhungers soon took control of the fight. Our tanking, binds and styles were good while NG's pile was struggling. Everyone was pumped and the numbers on Teamspeak slowly went up as well. Because of this it didn't take long before NG needed to regroup and once we sent our 5 snipers the fight was over. We chased NG's regroups for a while until they decided to call it a day after about 50 minutes of fighting.
TRWF ending options: 129
NG ending options: 0 (logged out)
Good job Warhungers and thanks for the fight NG.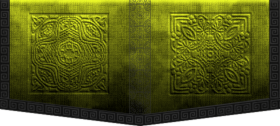 Some pics: