Eternity x Titans Revolution
Sup tipit,
About 2 weeks ago Titans Revolution challanged us for the TWR
We agreed both on the next rules:

Time: 20:00 GMT+1
•World 149
* Sunday 9 may 2010
•Matched +/-6
•Turrets map
•The whole map allowed
•Melee+Binds allowed
* 6 range cap
•No Blasts
•Explorer rings and fog gear allowed also gop gear
•No Corrupt
•ML Only
•No mass sniping, Sniper cap 3
So we started pumping.
Knowing that Titans revolution would outpull us like they did in the past and against other clans.
We started massing, but it didnt go well. Expecting a 35 pull with only 20 on teamspeak.
Some mins before we left BH the others logged in, after a pep talk and some music we entered the area.
Eternity Starting: 32
Titans Rev Starting: 28(with a dc)
We saw that we had both numbers and level advantage.
After the last peptalk we rushed them straight with a KO.
While Titans Revolution had a slow reaction we managed to drop some others too.
Cant really discribe this fight in more words; it was ko after ko.
We left the battlefield with only 2 deaths against their 27 deaths.
Great binding, great spams, great tanks.
It was an enjoyable fight, thanks TR.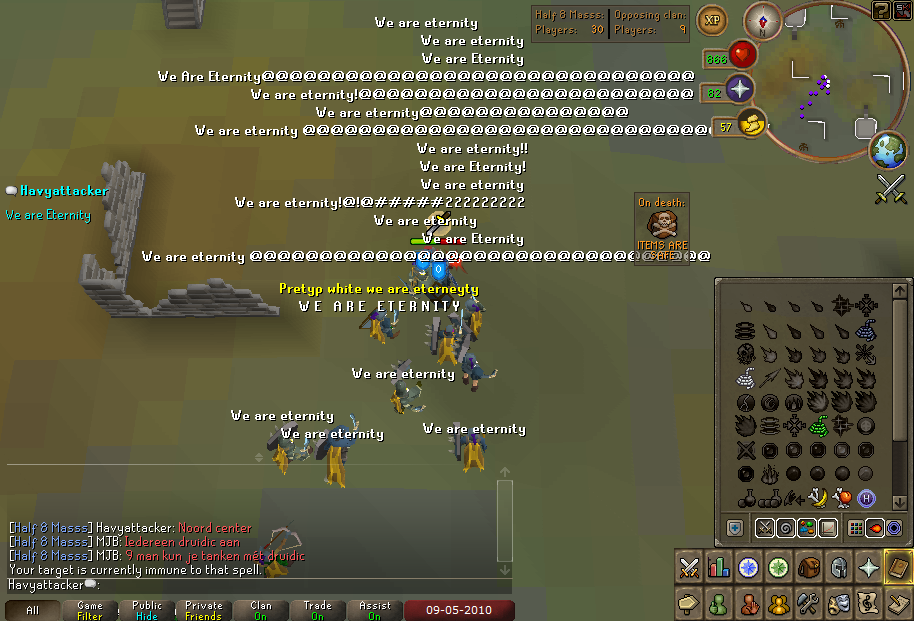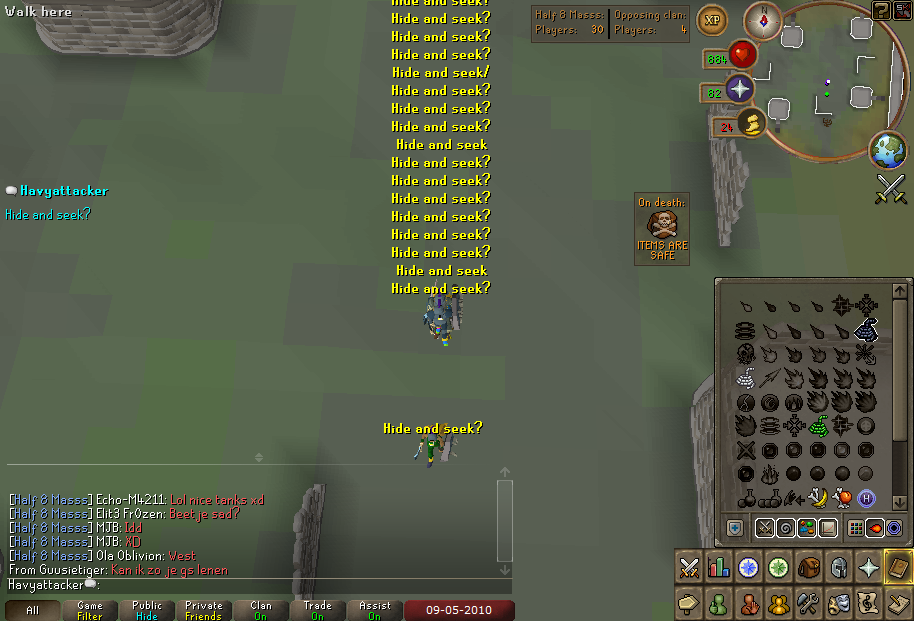 #1 spot, here we come!