Welcome to my blog!
Latest Achievement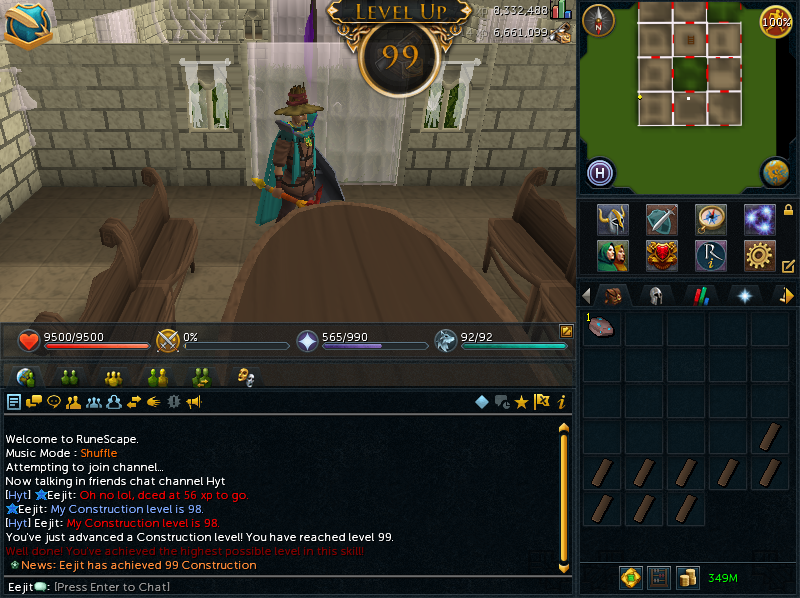 I have made a couple of blogs in the past but they haven't really been all that detailed whatsover. My main goal for this blog is to provide as much insight into my method of playing this game as possible, maintaining an interesting and readable blog.
My name is Jess and I am currently living in England. I have traveled all over the bloody place getting my life together and now I'm financially secure possibly for life, I'm settling down in England (for now
) and spend a lot of my time working from home (as an estate agent) and playing a couple of games. Alongside Runescape, I also play a game called Football Manager, as I have an unhealthy obsession with soccer and I love the technical side of the football game.
I consider myself a perfectionist. I plan absolutely everything I do and look for alternatives if they tend to be better and I aim to be as efficient as possible, but in a game like runescape where efficiency mainly means spending a crap tonne of gold, that can be difficult.
I have been playing runescape on and off for ten years, had this current account for almost seven years and after a year of playing again, I'm very much settled into the game.
My favourite skills are Farming, Woodcutting and Slayer and my least favourite skills are thieving, hunter and mining.
I currently do not have any goals at the moment. I am basically just going with the flow everyday, trying to keep things as fresh as possible, but in a consistent manner in terms of experience gain.
I am definitely, however, working towards a 120 skillcape, either Slayer or Woodcutting.
The only picture I will be posting at the moment is my total stats picture:
(1st December 2013)
(31/08/2014)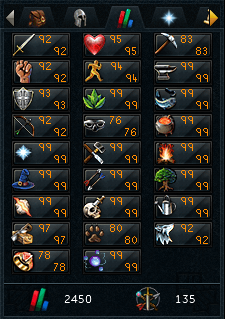 By the way! You will always find me in the Serpent Eye/HYT friend chat and my in game name is Eejit.