Hey guys, recently just came back from hols, thus the lack of updates. Been pretty busy here and there, trying to get back to date with everything that's going on in the game (and innevitably realizing more and more how little I know of it nowadays).
Anyway I completed the goal of 90 fishing and 93 cooking for the Player Owner Ports benefits, and now I'm trying to focus on the Quest Cape.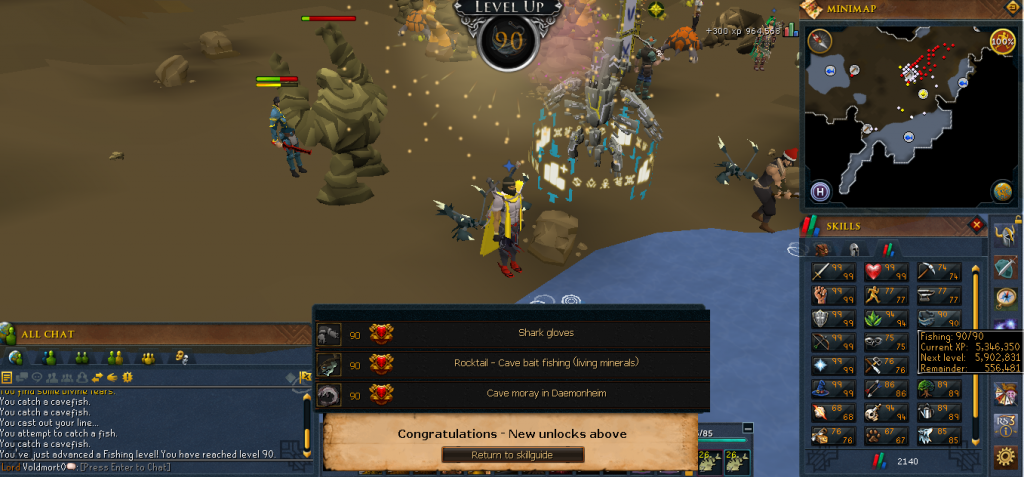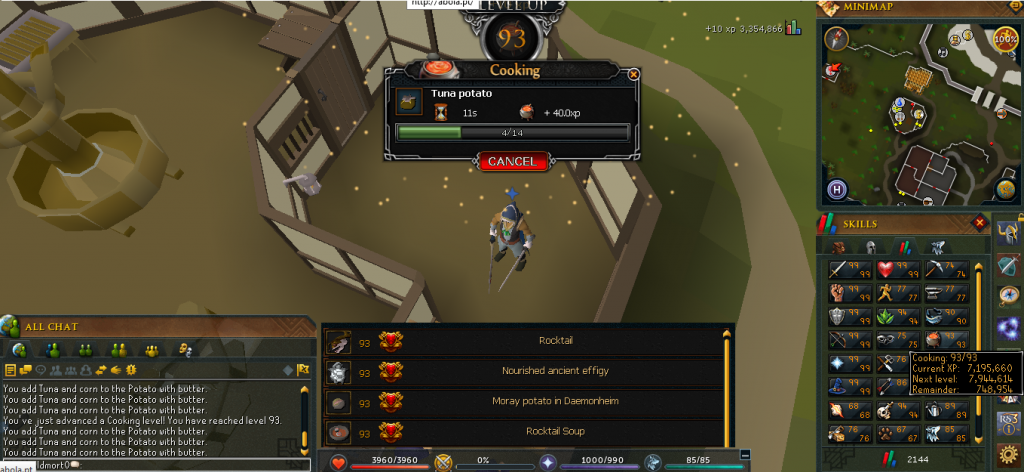 All I need is 80 smithing and 76 mining, which I intend to pursue through Warbands (due to lack of funds for smith training and my hatred towards mining). I'll get there eventually I hope. In the meantime, I've just been doing random stuff here and there, actually got a bunch of hunting levels, and I'm hoping to level up some skills I've been despising since forever (crafting, agility, thieving, firemaking, runecrafting). But tbh I lack the motivation to really indulge myself in it so I suppose it'll mostly be through tasks.
Currently while waiting for warbands and ports to "evolve" I've just been collecting divine tears to buy some XP lamps to boost Herblore in hopes of eventually arriving at 96 and make some overloads at long last. It seems like my skilling and activities in Runescape atm are all based on a frustrating waiting game...