Man, I never realized how difficult it would be to have to make a list of all of my favorite albums. Still I think this is a diverse enough list, I tried getting albums from a lot of different kind of bands. I also realize that probably a number of these albums also exist on other people's list, but that only goes to show how much you guy's on TIF have influenced my musical tastes these past few years.
1.
Jesu's
Silver
(EP)
Jesu's Silver EP is probably not a suprise to most of you here. To me silver is the perfect album to listen to if you're down. It's depressing, the lyrics are depressing and the slow
tempo certainly doesn't help. However despite all of this I feel like there is always that small glimmer of hope in the songs. Even though this is an EP it deserves to stand among full
length albums. An easy choice for #1.
I think that part of the reason why I hold Silver to such a high regard though is that it did help me through some difficult times. It's musically very well done, but to me it does feel like something more.
2.
Angizia's
Das Schachspiel des Trommelbuben Zacharias
This is my favorite Angiza album. Describing Angizia is a somewhat difficult task, but I think it can best be summed up from what I read in a review once:
"Imagine yourself in inter-war Germany. Everything is unstable. The country is on the verge of political and financial crisis. People are desperate. It is the Dark Age of modern society.
A period of moral decline.
Now, imagine getting lost in Berlin's allies at a cold autumn night. Mist surrounds you. You have nowhere to go. Suddenly, you notice an old, low, crippled building on your left.
It has its lights on. Smoke gets out of the windows. You hear people laughing. You decide to enter the building in hope of finding someone to help you finding your way home.
When entering the building you realise that it is a cabaret. A grand piano is set in the stage. Suddenly, the lights go off and you hear the soothing sound of the grand piano.
That's the atmosphere that Angizia convey to you in this recording."
It completely sums up the atmosphere of Angizia. It's incredibly fun music to listen to yet it still has a strange feeling and atmosphere to it, like what is described above.
3+4.
Bathory's
Nordland I + II
I know, it's two albums -- and it is rightfully so taking up two spots. Bathory's Nordland is an example of what viking metal should be - epic. I don't know if I can really try and explain it any more
than that, it's "epic". While the word rightfully so is overused I find that it describes bathory's Nordland easily. It was a close one between these and Hammerheart, but in the end I found that I enjoyed
Nordland I + II much more.
5.
Black Sabbath's
Black Sabbath
It's an easy pick, sure. However you can't help but get chills down your spine during their title song -- "Oh no, no, please God help me!". There isn't much that can be said for the album that started a
genre, and I don't think I can explain it.
6.
Zuriaake's
Afterimages of Autumn
Zuriaake's album starts off real peaceful. In fact even though most of the album is very harsh it never feels angry, if that makes any sense at all. It's a wonderful mix of Black Metal and ambient sounds,
certainly something I think every black metal fan should listen to. Also it has an amazing cover art.
7.
Primordial's
To the Nameless Dead
This album is relentless. Primordial doesn't bother with "slow passages" or "gay moments" and instead opts for a relentless assault. Somehow through all of this album it never gets boring. It's as if the
album takes off running and keeps on managing to build speed throughout the entire process - geting more and more intense as it goes along. The vocals are very crisp and clean but still maintain that
aura of intensity that the rest of the music holds. A brilliant album.
8.
Maudlin of the Well's
Bath
I'll be honest and say I haven't listened to much of Maudlin's discography, however this album is excelent. The lyrics are deep and the non metal parts are excelent. I have to somewhat agree with
SilverSword's earlier post of this album in which the metal parts are not the best, however I probably don't mind them as much as he does. It's a very artistic album still, a great listen.
9.
Alamaailman Vasrat's
Kaarmelautakunta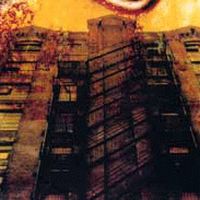 This is a relatively new album I've listened to, but it's easily one of my favorites now. The instrumental choices they make are very unique (A Cello and a soprano sax, for example, you hear a lot) and the
music is a lot of fun. It's almost as if someone decided to put some sort of polka beat to a metal song, certainly worth a listen.
10.
Mono's
One Step More and You Die
This is another new album I started listening to a while ago. It's an incredibly calm and relaxing album, perfect for just drifting away and thinking.
11.
Summoning's
Stronghold
My favorite Summoning album. It's a great blend of some of their earlier, more black metal albums, and their later albums such as Oath Bound. Every song just drips with atmosphere. Even if you are not a
fan of black metal I would recommend this album, the melody's are hauntingly beautiful in it.
12.
Aphex Twin's
Come to Daddy
It was difficult picking an album from them that was my favorite, and it came down to this and his Selected Ambient Works. In the end though, despite the shorter run time, I found this album to be a lot more
enjoyable to listen to. Come to Daddy is a downright creepy song, and Flim is such a carefree contrast to it.
13.
Blind Guardian's
Live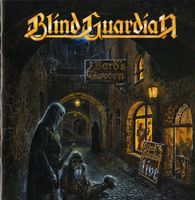 Probably my favorite live album, the musicianship Blind Guardian shows here is excelent. The crowd is wonderful (especially on songs such as Bright Eyes and The Bard's Song) and Hanshi (their vocalist) is crazy
energetic. I also should mention that this album has pretty much all of Blind Guardian's best songs, and between songs such as Nightfall, Harvest of Sorrow, Bright eyes, The Bard's song and
Lord of the rings there is a lot to enjoy here.
14+15.
Helloween's
Keeper of the Seven Keys parts I + II
This is a surprisingly solid power metal album from Helloween. Of course it is best if you don't take them seriously, and if you don't you're in for a really fun ride. Easily Helloween's best album(s), and
very much worth the two spots it holds.
16.
Infected Mushroom's
Merlin
Not quite sure what to say about this album. It's my favorite album from Infected Mushroom with some great upbeat songs. There isn't too much to say.
17.
Less Than Jake's
Anthem
I'm sure this looks odd here, but believe me -- it fits in. Anthem is actually probably one of the first albums on this list I listened to, and even after all these years I still love it. I'm sure there is better ska out there, I'm sure there are even better Less than Jake albums. However this one is still a favorite of mine, and in all honesty is one of the only ska albums I really own.
18.
Therion's
A'arab Zaraq Lucid Dreaming
This is one of my favorite Therion albums, even though it is close between this and their early Death Metal album, Beyond Sanctorum. A'arab keeps the darker feel that the early Therion albums hold while
mixing in their symphonic elements that they are known for. A'arab has a lot of memorable songs such as In Remembrance. Just a great album and a great mixing of styles.
19.
Thin Lizzy's
Live and Dangerous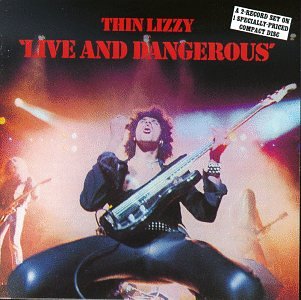 Another live album, but this is Thin Lizzy at their peak and is them performing all of their best songs. The band, the crowd and the atmosphere is very energetic and a lot of the songs played sound better
than their studio counterparts. I realize that this album was also on Azvareth's list, but it deserves to be put on somewhere again.
20.
NoFX's
The Decline
Maybe it's cheating using an EP that consists of only 1 song. Still I feel that NoFX's The Decline is one of the best punk songs ever written, and certainly is worthy of an album by its self. Gone is NoFX's
usual pop punk nature, The Decline is a great look at our culture. Plus the bass in this song is incredible, and it's easily one of the catchiest punk songs I have listened to. Nothing much better than
blaring this in the car singing along.
21.
Megadeth's
The World Needs A Hero
I probably could have chosen any of Megadeth's albums from their early/mid career as there are qualities from all of them that I love, but to keep it fresh I've decided to choose "The World Needs A Hero" for
this list. This has some great, perhaps lesser known, megadeth songs on it. Mustaines normal anger shows well on this album, especially with songs such as "1000 Times Goodbye". It's hard to say if it is the
best Megadeth album, but it's certainly a great one.
22.
Jesu's
Jesu
I've been trying to keep off doubles from bands on this list, but Jesu's first full length album, Jesu, is too great not to put somewhere on this list. This album sounds a lot more muddled and drone-ish than
Jesu's album Silver, but it's still an excelent album. You can certainly feel what Brodwick was feeling while writing this album, and the atmosphere is excelent.
23.
Dark Moor's
Dark Moor
Another great power metal album. Great guitar work, great vocals and a lot of fun to listen to. Very solid album and one of Dark Moor's best.
24.
Between the Buried and Me's
Colors
This is another easy choice to make for the list, even though I very well could have put their album Alaska on as well. Between the Buried and Me is one of the very few Metalcore bands I will listen to, but
they certainly sound nothing like other metalcore offerings. Great progressive work and the guitar is very impressive.
25.
Agalloch's
Pale Folklore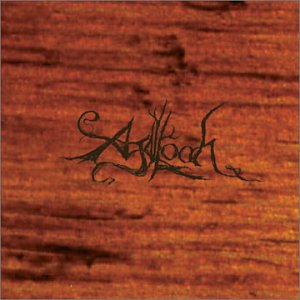 One of the nice things about Agalloch is all of their albums feel very different musically. Pale Folklore has a lot of folk elements to it, and feels a lot more atmospheric than their other albums. While I
think I would put this on the list even if just for their song
She Painted Fire Across The Skyline
the rest of the album is all very strong as well. It's difficult picking a favorite from Agalloch's
discography, but I think this would have to be mine.
26.
Alice in Chain's
Dirt
I actually really enjoy Alice in Chain's Dirt album. I normally don't really listen to grunge style music, but I have to make an exception for Alice in Chains. Dirt has a great selection of songs from
Them Bones, to Rooster to Angry Chair. Easily a great listen.
27.
Amon Amarth's
Versus the World
[cabbage], what can I say? I mean this is an incredibly badass album, haha. There isn't much I can really explain about Amarth. It's heavy, it's got some great guitar work in it, and it's bad [wagon]. Pretty much
exactly what you would want from a metal album.
28.
Blut Aus Nord's
The World Which Transforms God
I don't listen to much Black Metal these days but Blut Aus Nord's The World Which Transforms God can be an exception. This is excelent depressive black metal.
29.
Muse's
Absolution
I have to say I'm a sucker for catchy albums. I don't consider Muse to be the most musical band in the world, but I don't care. Absolution is a lot of fun to listen to and quite catchy.
30.
Pink Floyd's
The Piper at the Gates of Dawn
I'm sure that putting Pink Floyd's first album will make me seem elitist but in all honesty I find it to be my favorite out of their discography. I love the unique sound that songs such as The Gnome or Bike have, and songs such as Interstellar Overdrive are just amazing.