TKO Blitz vs The Rising
:teehee:



vs


Date:
Saturday
12th
June
Rules:
PVP Matched
Tree to tree bounds
All styles
No corrupt/dung
Summary
TKO Blitz Starting: 26 People (78 Options)
The Rising Starting: 26 People
(78 Options)
Summary:
We began by rushing TR's DD one step west of East Tree, piling Bal130 who was one of TR's low levels. He got dropped pretty quickly whilst TR's first pile (Fast993) tanked away towards west tree after expertly recovering from being piled in robes.
We continued the great tanking, superb style switching and swift KO's on TR's pile until we cleared them around 15 minutes later with 20 people left on the battlefield.
Thanks alot for the fight TR.
TKO Blitz Ending: 20 People (60 Options)
The Rising Ending: 0
Screenshots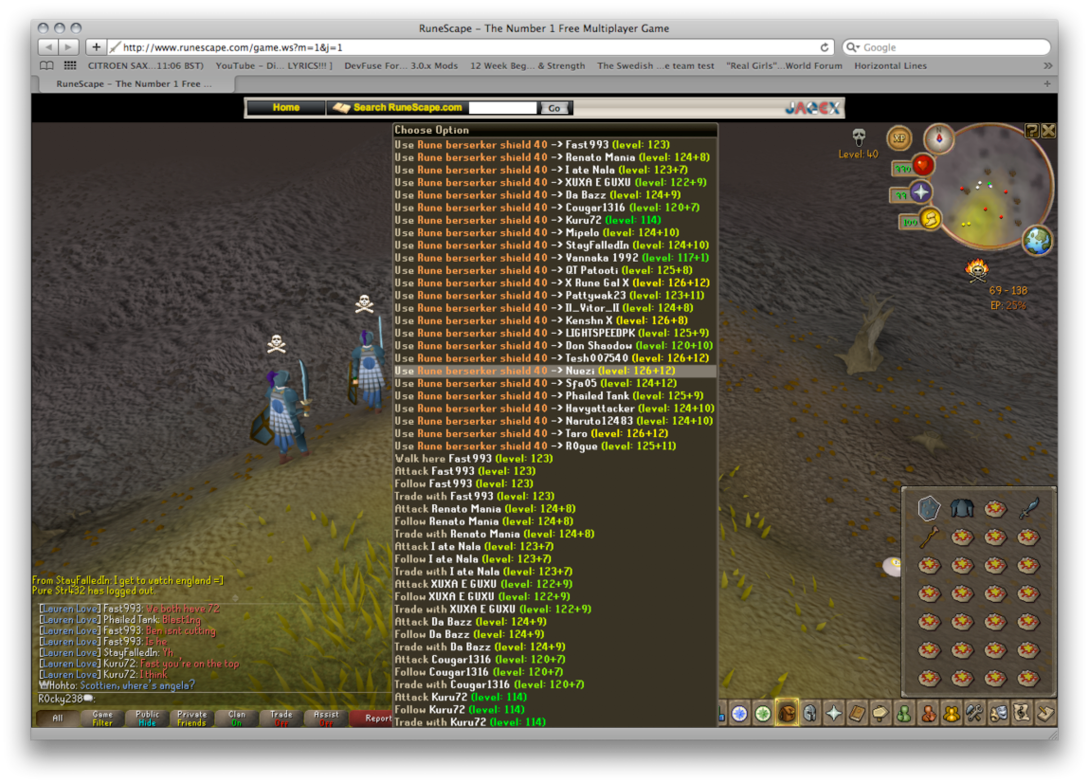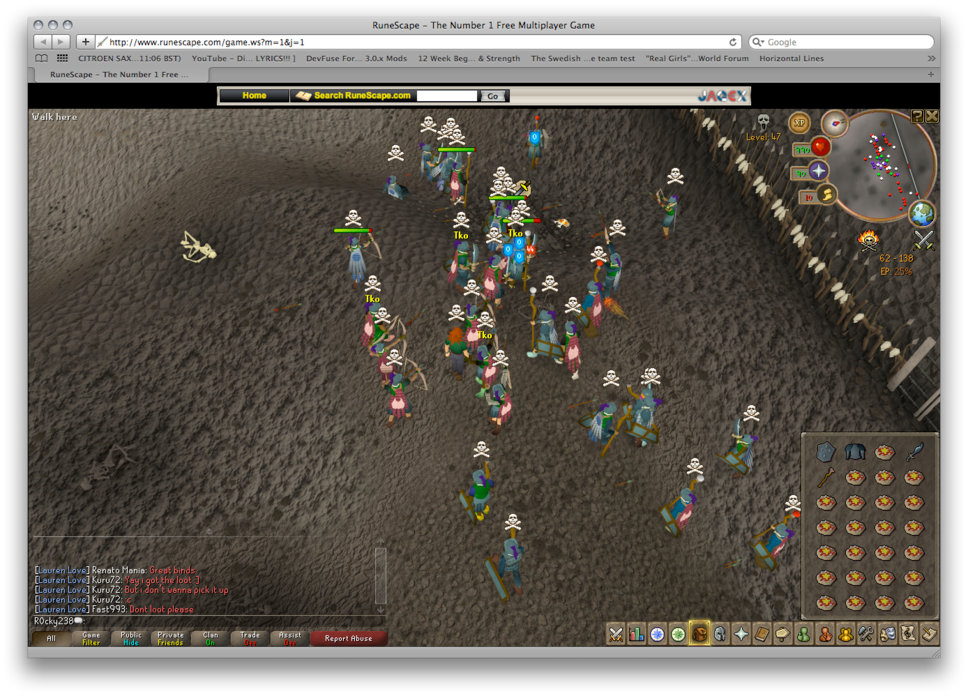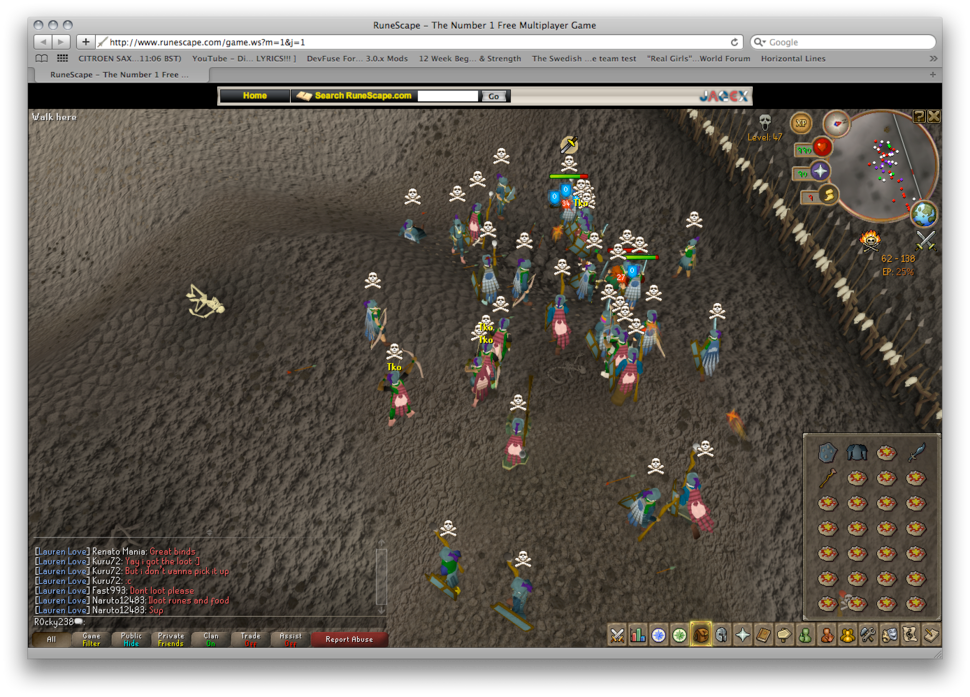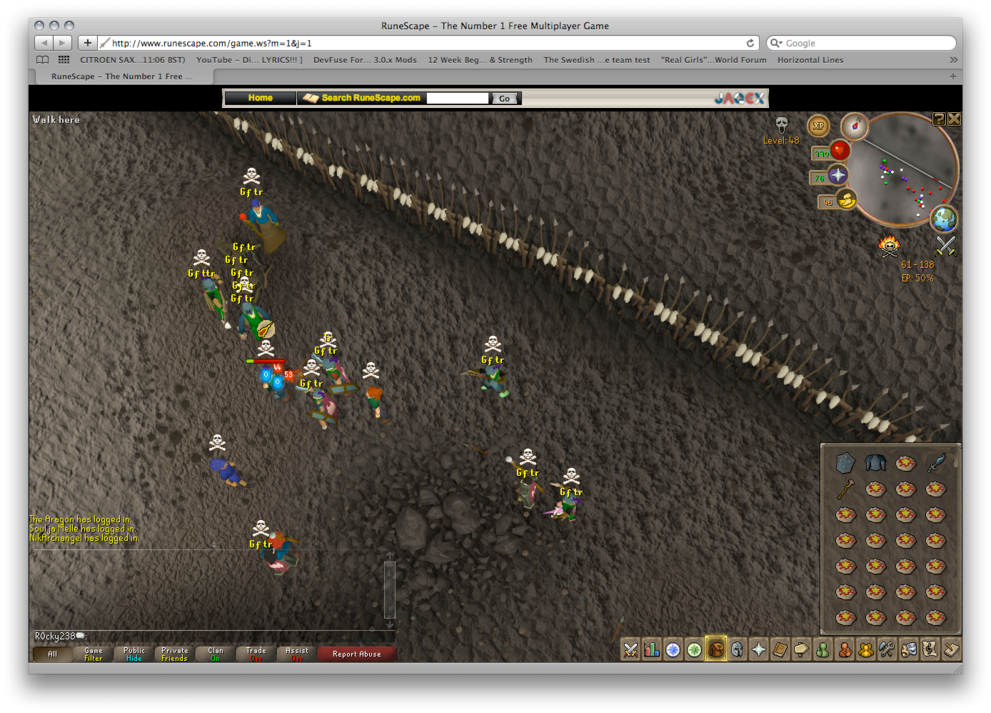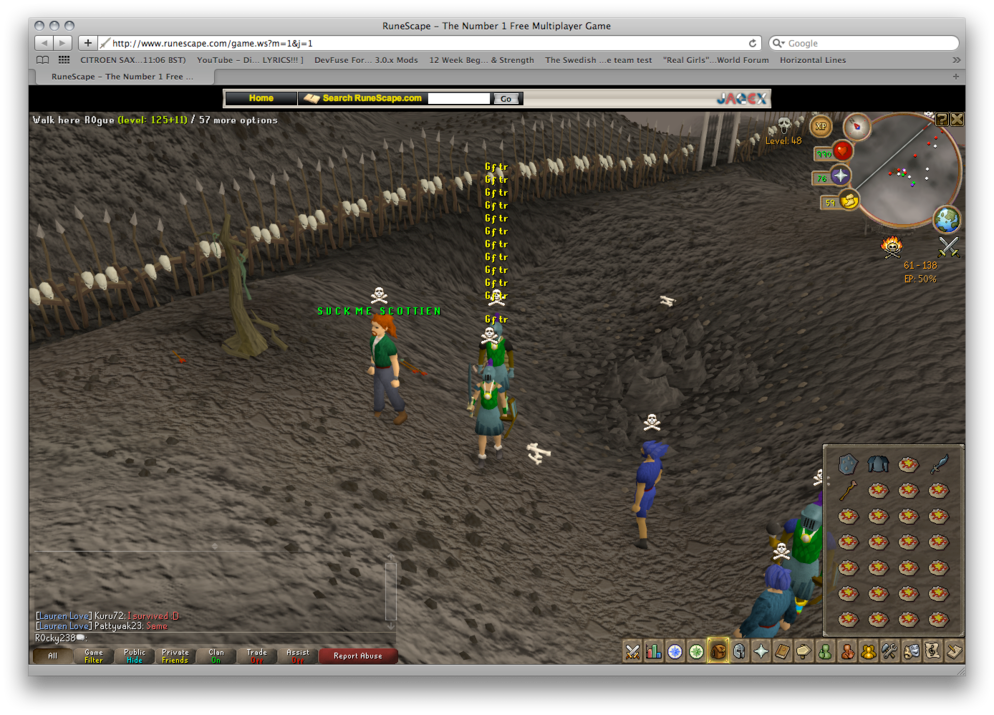 Scott <3
Props to Scottien for making it, personaly made about 750k.