Ending bank picture: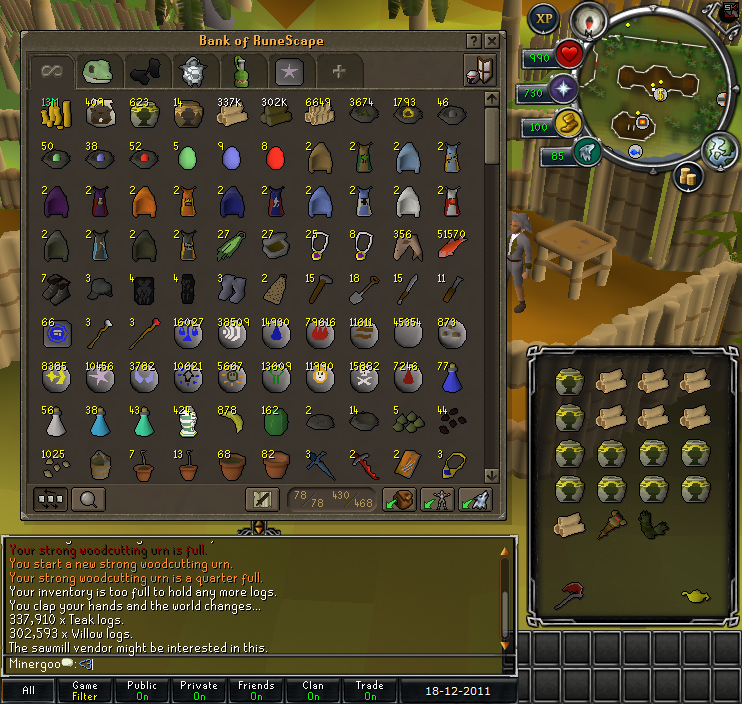 Training methods:
1-62m Willows
62m-165m Ivy
165m-200m Teaks
Woodcutting achievement dates:
Level 99 July 07
20m exp March 09
30m exp May 09
40m exp Sept 09
50m exp Oct 09
60m exp Feb 10
70m exp April 10
80m exp June 10
90m exp July 10
100m exp August 10
110m exp October 10
120m exp November 10
130m exp December 10
140m exp Febuary 11
150m exp March 11
160m exp May 11
170m exp July 11
180m exp August 11
190m exp October 11
200m exp December 11
Thanks to everyone who has ever posted on any of my blogs. Some of you seem more excited about this than I am.
Up next is 200m defence exp while slaying.