Hey I'm new. Thought I'd make my first post kinda interesting... The other day over on Runescape forums somebody was talking about iPads and Runescape, saying it was impossible -- I like the prove people wrong.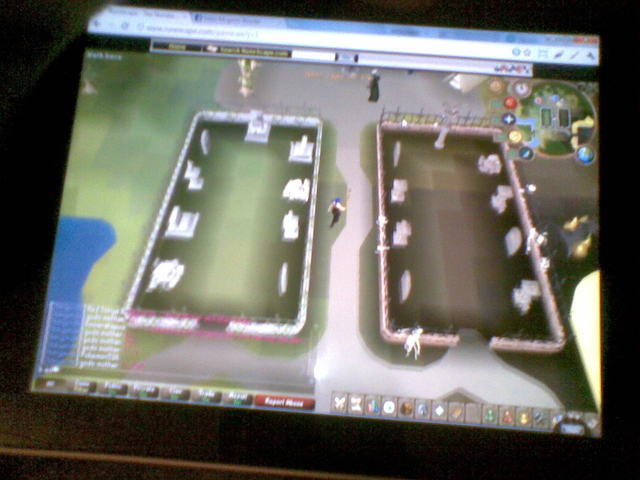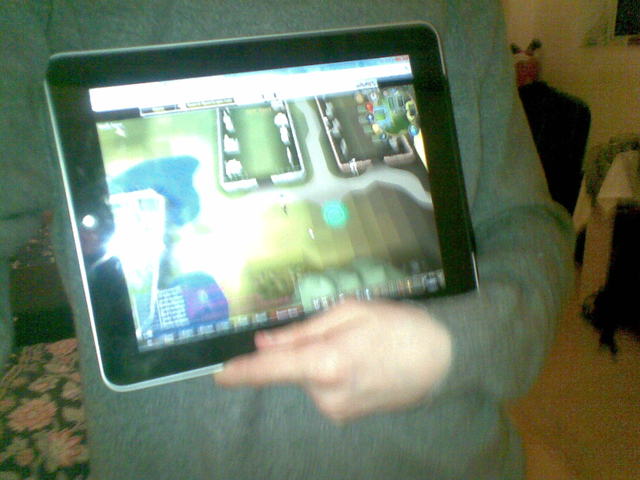 How to get Runescape, any website, any program, any flash, any game, any javascript on your iPad. There is a 1/4 of a second delay between tapping the screen, but oh well, its easy enough to do most simple/medium things on Runescape, but don't think you'll be doing any bosses.
1. Download 'Splashtop Remote Desktop' for £1.19. Make sure its the iPad version, not iTouch or Phone.
2. Download Splashtop onto your laptop or computer.
http://www.splashtop.com/
3. Set up Splashtop on your computer, including setting up the password.
4. On your iPad click on the Splashtop icon.
5. Click your computer name and type in the password.
6. Open your internet browser on the iPad. (via the Splashtop app)
7. Go to Runescape. Click play.
8. Whenever you want to type touch the keyboard in the bottom right corner to bring up the keyboard - or use a wireless apple keyboard!
Warning: As I said before, please dont go to bosses on your iPad unless their is no lag. I have done cooking, fletching, herblore, agility, thieving and a small amount of magic on my iPad and it all worked well. Good luck.
EDIT: Yes you can also do this on your iPod or iPhone.
Twitter:
@messily