Behind the Scenes – October 2015
October's full of outlandish and beautiful locations. They may not be safe as they seem, however, so you might want to pack a weapon or two. There's Mazcab, under threat from Tuska's airut in our goebie quest, Call of the Ancestors. One of Gielinor's most iconic cities receives a graphical overhaul and falls under siege by the Black Knights in Invasion of Falador. Finally, there's the Underworld, where the dead are being devoured in Halloween 2015.
Call of the Ancestors | Novice Quest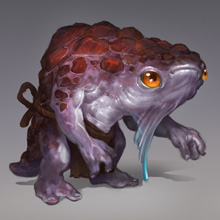 Anyone who's travelled to Mazcab will be familiar with the goebies and their predicament: the airut are flattening their villages, while rocks are flattening them. Everywhere they go, everywhere they look, there's death, unhappiness and big, killer boulders.
In Call of the Ancestors, Acca Kanatah will draw a line in the sand, and call on you to shore up his village's defences. But it's from these humble seeds that something grander grows. You'll be joined on an eventful journey by three young goebies - Tunks, Peck and Lunch - who will learn to defend themselves, hit each other with tools, and become heroes on the path to the secret of Mazcab.
This may be a Novice quest, but there are puzzles and action sequences to keep you on the edge of your rock. It's also mad as a bucket of frogs and twice as funny. Complete Call of the Ancestors, and we'll hand you some goebie-like cosmetics - plus a sizeable reward for those who enjoy the Liberation of Mazcab Raids.
Call of the Ancestors is our first bottle quest. Bottle quests are shorter and smaller in scope, but jam-packed with character, plot and immersion. We're hoping that you'll enjoy these compact quests so that we can make more of them, upping the number of stories that we tell in a given year. More information at RuneFest on Saturday, October 3rd!
Invasion of Falador | Event and Graphical Rework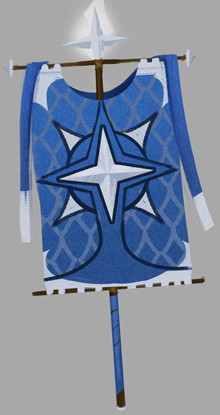 For decades, the Black Knights have hated the White Knights for their wealth, resources, and their tendency to bustle in on other people's affairs. But the Black Knights have spotted a weakness: the White Knights, holed up in their castle, believe they're safe. For two weeks in October, they will prove them wrong by laying siege to the once-peaceful city of Falador.
Fight for either side (or both, if you fancy), take down their champions, demolish catapults, pop balloons, and care for the sick and wounded. By doing so, you'll gain valuable XP and fill your pockets with commendations. Cash in those commendations for rewards, including XP lamps, bobblehead knight pets and a candyfloss mace. At the end of the event, we'll reveal which side was most supported.
That's just the half of it. A treasure hunt will take you across Falador in search of the fabled Banner of Raddallin, while Falador archaeologists will have unearthed a mysterious chest in Falador Park. This chest will require you and the community to dig it out, but what's inside? Well, we wouldn't want to ruin the surprise.
The Artisans' Workshop will have a helpful 50% XP and 200% reputation boost, and the Giant Mole will yield double drops for the two weeks. All of this comes lovingly packaged in a graphical rework that brings an extra sheen to the pearly whites of Falador.
Virtual Levelling | Ninja Update
Many of you are aiming beyond level 99 in your skills, and it's time you got tools to measure and show off those goals. This month, we'll release Virtual Levelling, which will be an opt-in mode to visually display your levels out of 120, rather than 99. There are no gameplay benefits to this – just a little extra joy when progressing past 99.
Those who opt in to Virtual Levelling will see the lofty levels of everyone else; those who opt out will not see other players' virtual levels. In addition, we'll make cosmetic changes to the skill interface for those who want them, giving players the choice of icons or a trim to show off the skills they have (virtually) maxed.
Halloween 2015 | Holiday Event
Far beneath Gielinor lies the Underworld, never before seen by living eyes. It's here that Icthlarin guides the dead across the River Noumenon and onto a peaceful afterlife. A pretty big obstacle has landed in Icthlarin's way, however, in the form of his sister – Amascut. She has a taste for souls, and funeral chimes are more like a dinner bell for her.
Icthlarin will desperately need your help. You'll take a portal to the bridge across the River Noumenon, where you'll jump into rickety boats and gather wayward souls. You'll then escort them over the bridge, fending off devourer beasts with your combat or Divination skills. It's here that the biggest trial awaits: the Avatar of Amascut. Defeat her together, and the way will be free for the souls to move onto the next life – whatever that may be.
We'll sweeten the deal by offering new gravestones, a death animation, a special pet and an item of benefit to Herblore and Firemaking fans. We'll also place a quicker and more efficient Ectofuntus into the area so that you can train up Prayer between your bouts of soul searching.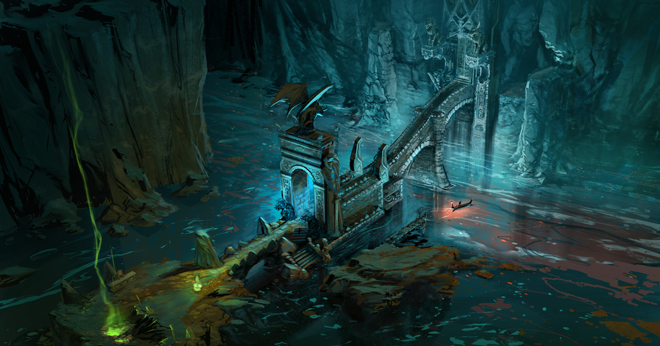 Pet of Seasons and More
This October, we bring you the adorable Pet of Seasons. As with the Crown or Cape of Seasons, you'll gain small components while you're skilling, or from Treasure Hunter. Gain enough of them and you'll unlock individual sprout pets, and combine them together to form the tradeable and sought-after Pet of Seasons, which will change according to the time of year. It's almost too cute – just look at the little blighter!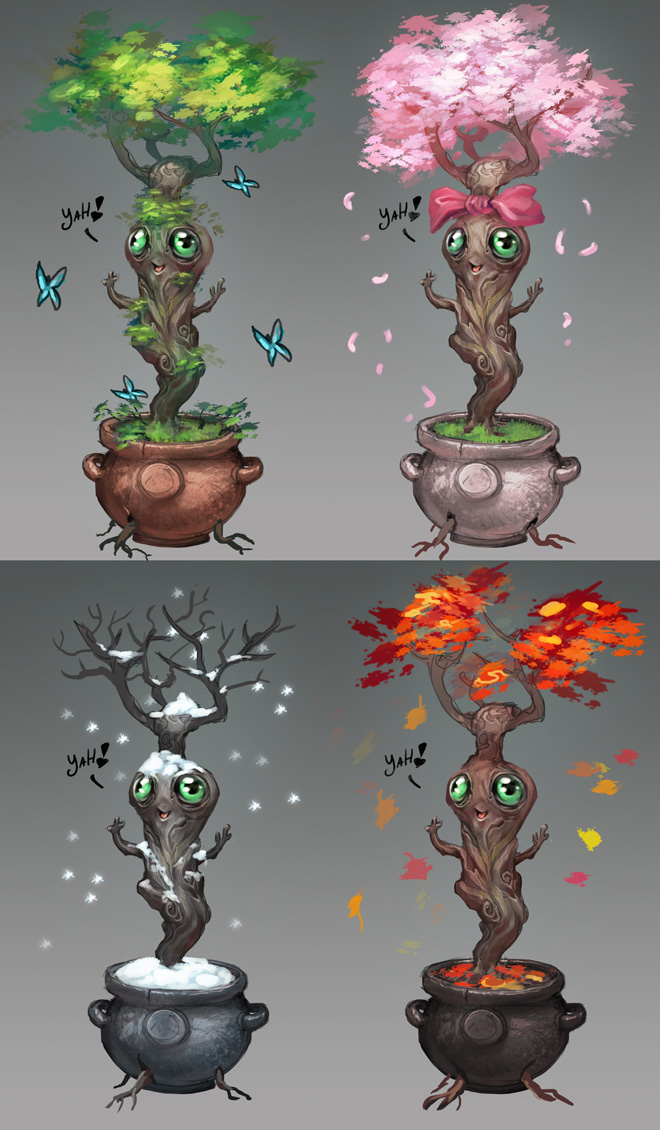 That's not all – there will be golden tools available on Treasure Hunter to uncover the chest in Falador Park, and Solomon will introduce a Revenant Outfit with a floating animation that sweeps you off your feet.
RuneFest Live Streams
We couldn't leave without reminding you of a rather important upcoming event:Runefest 2015! It kicks off this weekend, with the live stream beginning at 10am (that's 09:00 game time) on Saturday October 3rd, over on our Twitch channel. Every mainstage session will be piped from Tobacco Dock to your computers, and we will even offer exclusive reveals and competitions between each session.
We promise to showcase the updates that'll wow you in 2016, including the new game client, Chronicle and more. It really is an exciting time to be a RuneScape fan.
Have Fun!
There's a strong month of Scaping on offer here, and we can't wait to see you get stuck in. Enjoy, and let us know what you think.
Mod Mark
RuneScape Design Director