Well, as the title says, go ahead and post pictures of all your video game consoles, cartridges (if applicable) controllers, disks, and if you still have the original box, that would be cool too. Post that.
Here's my stuff.. My Wii is at my Mom's house aswell as the Gamecube but here's most of my games and accessories!
Front view of some stuff.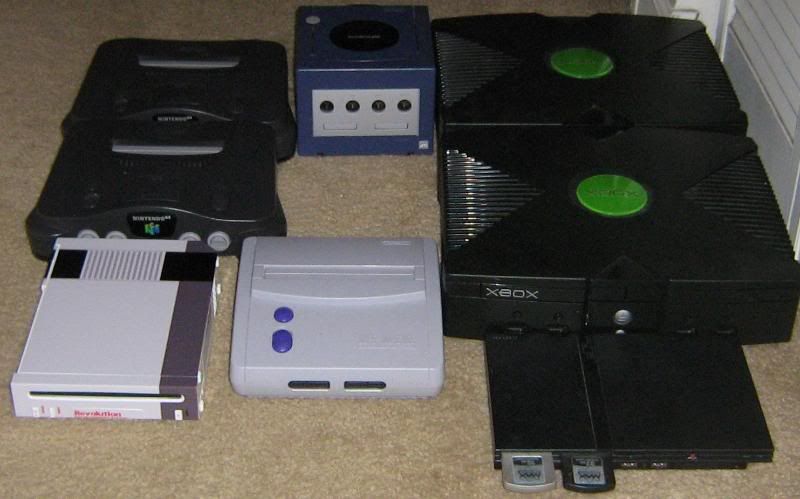 Another angle of some consoles.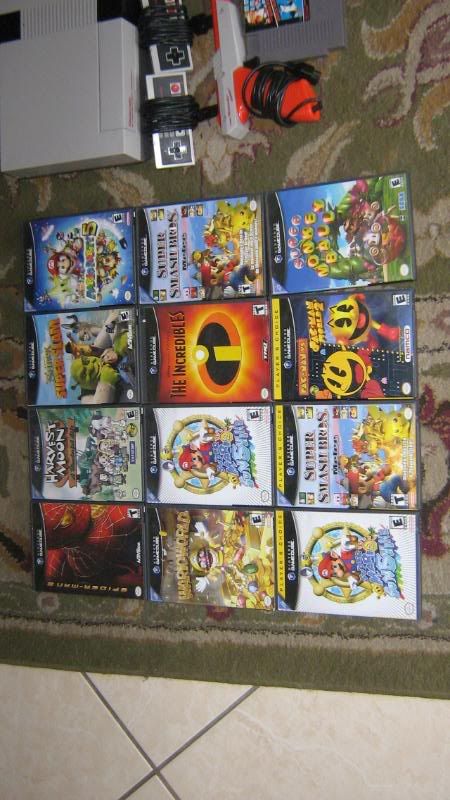 Some Gamecube games.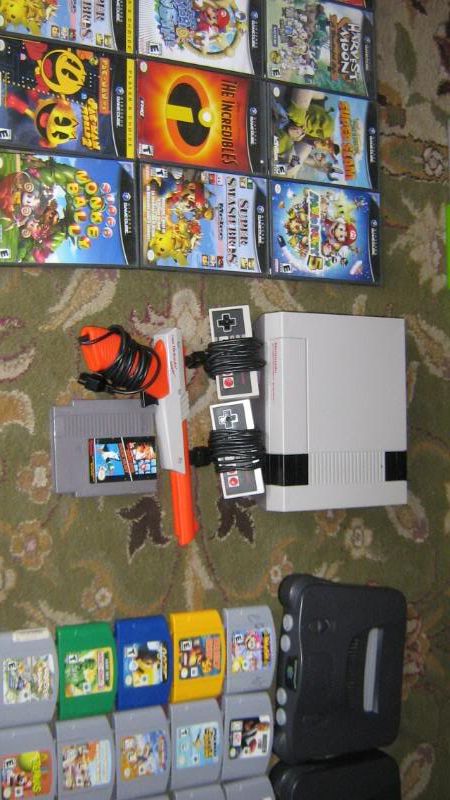 A NES that my brother ordered off eBay.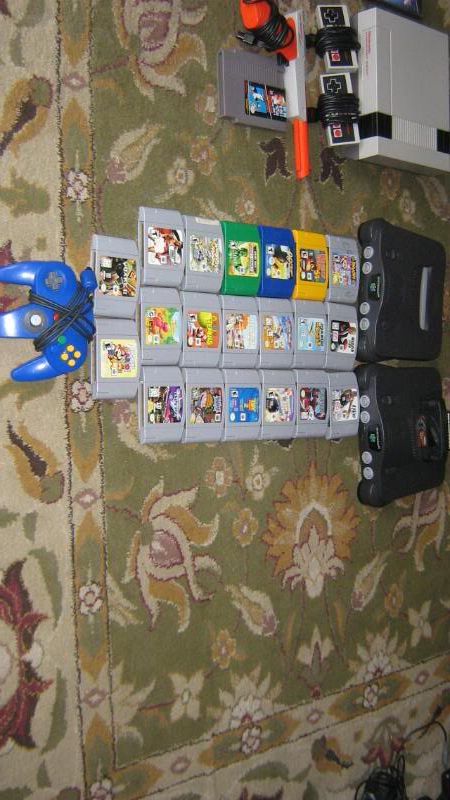 The N64 collection. One is broken.
Just the dumb PS2. One game?
The others must be at my Mom's.
Some Xobx and some Xobx 360 games. Again, one is broken.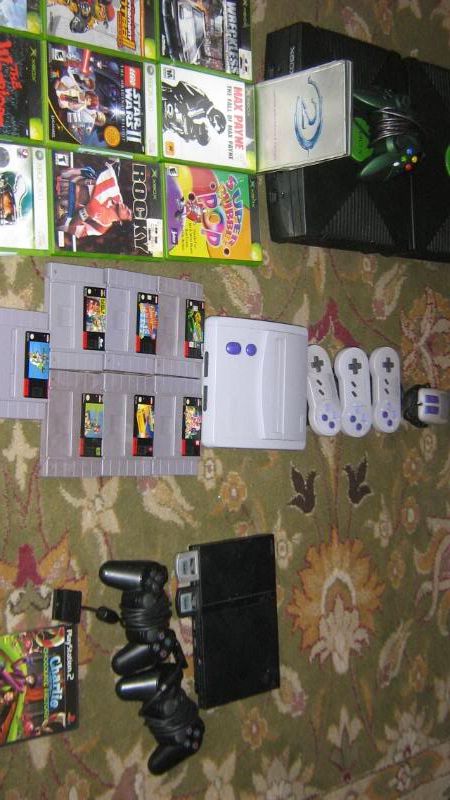 My Super Nintendo. I don't know where the other games are.
Have fun,
Maedie1